When it comes to being responsible, who you borrow from is as important as who you lend to.
The good news is that if you want a mortgage from a more ethical lender there are several choices out there.
The even better news is that they cover everyone from mainstream borrowers to those struggling to get on the property ladder or those wanting to build something more interesting.
Here are four Good picks.
Standard variable rate (residential self-build) of 4.15 per cent
If you're borrowing for a project that is a little different, Ecology Building Society specialises in properties outside the mainstream. These include self-build mortgages for non-standard but energy efficient construction, energy efficient renovations, moorings for houseboats and loans for buying woodland.
With a standard variable rate of 4.15 per cent, Ecology won't compare with the cheapest rates on the market, but mortgages for non-standard properties are typically more expensive than the norm. The good thing is, once your property is complete, the rate is typically discounted according to the energy savings you are making.
So if you're building a wattle and daub house or want to make a listed building more energy efficient, Ecology will consider your project without taking what it calls a 'tick box' approach.
The mortgages are funded through members' savings accounts.
Good For: Selfbuilders, energy improvers, homes that promote sustainable living
Standard variable rate at 2.6 per cent with a 15 per cent deposit/ 2.25 per cent with 20 per cent deposit
Two-year fixed at 2.99 per cent with a 15 per cent deposit/2.5 per cent with a 20 per cent deposit
Smaller building societies are traditionally more able to look at customers on an individual basis, and Ipswich is proud of its Suffolk roots. As well as promising to consider each customer individually, it works with housing organisations across Suffolk to help address more systemic homelessness issues. The group also has a focus on financial education in schools.
Ipswich mortgages are particularly good for those with lower deposits, even if you only have five per cent of the property value. Deals as of 22 May 2020 include a two-year fix at three per cent for 95 per cent LTV or 2.7 per cent for 75 per cent LTV as well as 2.5 per cent for 75 per cent LTV. Deals come with an £800 completion fee, however, and £199 of this is a non-refundable application fee.
Good for: First-time buyers with small deposits
Two-year tracker at 1.39 per cent on top of base rate for those with 35 per cent equity in their home (£999 fee)
Britain's biggest mutual uses its size to offer good-value products for more standard borrowers, particularly those with a decent amount of equity in their homes.
For those who do have equity or a decent deposit to put down on a first home, Nationwide's rates are competitive, including the 1.39 per cent rate above. If you want total peace of mind, it offers a ten year fix (with 15 per cent deposit) at 3.04 per cent. Most of its products come with a £999 fee.
Nationwide's 'Green Additional Borrowing' scheme offers a 0.69 per cent reduction off normal interest rates if 50 per cent of the loan is used to make your home more sustainable. This includes the following measures: "air source heat pump, cavity wall insulation, double glazing/replacement windows, electric car charging point, ground source heat pumps, loft insulation, small scale wind turbine, tanks and pipes insulation".
Good for: Borrowers with lots of equity in their homes/ first time buyers with at least 40 per cent deposit
Five-year fixed rate at 2.29 per cent for remortgaging at 85 per cent loan to value (£999 fee, existing customers)
Despite its highly publicised woes in recent years, the Co-op continues to reiterate that it is an ethical bank, despite hedge fund ownership. It is currently donating £5 to youth homelessness charity Centrepoint for every mortgage taken out.
Good for: Borrowers looking to remortgage
---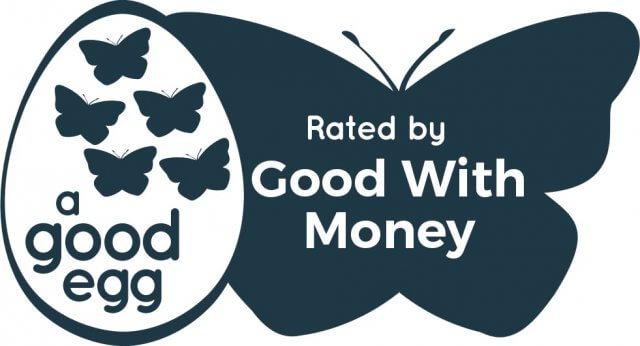 If you want to have a savings account, insurance policy, investment fund or mortgage from companies that do the right thing, check out our Good Eggs.
These are companies that have passed strict (independent) criteria to prove they make a positive impact – to the planet, society, and you. 
---