Until recently, sustainable investing was widely seen as a 'niche' area for investors willing to take a financial hit for the greater good.
But as evidence mounts to show that sustainable, well-run and resilient companies perform better on average than the wider market, even heavyweights in the financial industry are taking notice.
Rathbones Investment Management is one of the UK's biggest wealth management firms, looking after more than £54 billion on behalf of its clients.
The world is changing and everyone is interested in sustainable investing now
While its dedicated sustainable investing arm Greenbank has been a pioneer in driving positive change in business and society since the 1990s, the wider Rathbones business is now increasingly seeing environmental, social and governance (ESG) issues as central to any healthy investment.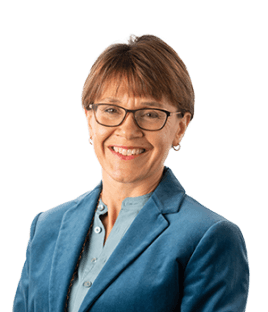 Jane Sydenham, Investment Director at Rathbones, told Good With Money: "The world is changing and everyone is interested in sustainable investing now, it's not a small group of clients, it's everyone.
"If you go back 20 years, not that many people were talking about sustainable investing, other than a concentrated few. It was an 'add on'. That has changed dramatically in just the last five years. So much so that we're now working on embedding ESG investing across our entire business."
Sydenham said the changes are being driven by rising demand from investors who want to match their money with their morals.
She said: "For many years we've asked 'do you have any dislikes or preferences?'. Typically, clients might answer that they didn't want to invest in tobacco, arms, or other well-known restrictions. More recently that has shifted. Not only do they say 'I don't want to invest in this,' they're saying 'I'm interested in investing in environmentally-friendly stocks'. So we've gone from sanction to preference. It's a major change.
"We now feel that because our clients do have choice, and Rathbones very much takes a bespoke approach, we need to have broader, more detailed conversations about sustainable investing with them."
A surprising client base
She added that the rise in interest Rathbones is seeing in investing sustainably comes largely from a surprising client base – grandparents.
"As sustainable investing becomes more commonplace, it's fascinating who's catching onto it," she said. "It's often not who you'd think. Some of the most receptive people to it are grandparents. They are talking to their grandchildren, who are being taught about sustainability at school.
"Grandparents often have more time than parents to talk to their grandchildren and they're absorbing this information. They're beginning to say 'I'm not sure if I want to have those fossil fuel stocks in my portfolio' or at least 'can we talk about it?'
"It's a bottom-up approach where younger people are hearing about sustainability and positive change, and passing their knowledge on to grandparents who are taking action with their money."
The power of positive stewardship
Sydenham said the interest and pressure from investors is filtering through to company management, which is accelerating positive change.
She said: "More than any other time, and I've been in the working city for 30 years, these issues are having a real impact and company managements are responding. They feel uncomfortable if they don't give the right answer.
"They know they need to be engaging on this. Of course there's some greenwashing, but I think the market and investors are looking through that now and putting more pressure on."
While there is still a long way to go, Sydenham said Rathbones is using its stewardship and engagement process as a powerful force for change.
She said: "When I go to a company meeting now, the amount of questions on what that company is doing from a sustainable perspective are entirely different than they would have been five years ago.
"Company managements' responses show how much more seriously they're taking it than they would have before. Is it perfect? No. Is it done and dusted? No. Is it going in the right direction? Absolutely it is."
Where the funds are flowing
Far from ethics being an obstacle to making a profit, Sydenham said that clients who invest sustainably are on the whole seeing superior returns.
She said: "In the last few years there's been no question that if you'd followed an ESG path you will have done really, really well. If investors want to be more sustainable in their outlook, performance is going to be better because that is where the funds are going to be flowing. It probably won't be every day, all the time, because you will get volatility but the direction of travel and overall trend is pretty clear."
---
Want to know which ethical and sustainable funds do what they say on the tin? Read the Good Investment Review.
---
One area that is ripe for investment, says Sydenham, is the food industry as companies work on producing healthier, more sustainable food. She authored Rathbones' latest 'Planet Papers,' which highlights that feeding the world's eight billion people contributes to a quarter of all greenhouse gases.
She said: "There have been some successful investments in the food sector, particularly with businesses that are thinking about how to produce healthier food. It's an area that is going to bring exciting opportunities in the next five to 10 years."