First sleepover. First kiss. First driving lesson. Doing anything for the first time can feel daunting.
Investing is no different. It's why we've created a new guide covering everything you need to know (in simple, jargon-free language!) to help you get started.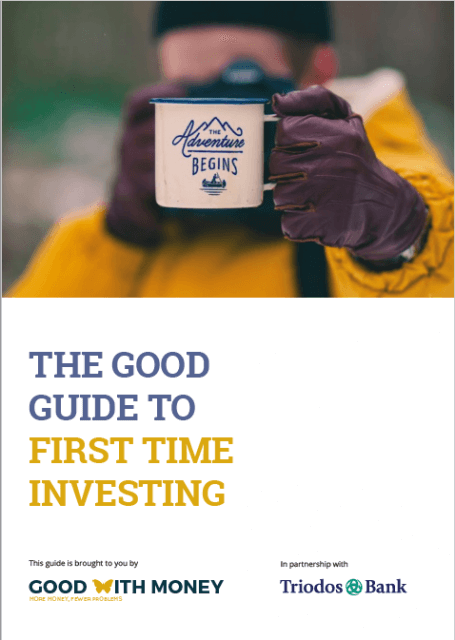 The Good Guide to First Time Investing, sponsored by impact investing specialists Triodos Bank, provides a handy roadmap for a first-timer's investment journey. It covers financial behaviour, managing debt and starting saving and investing, as well as first time investor options such as the LISA, cash ISAs, stocks and shares ISAs and IFISAs.
We've focused largely on impact investment in this guide, which means you can aim for a good financial return while helping to drive the transition to a healthier, more sustainable world. We therefore also tackle an issue close to many of our hearts: how to avoid greenwash.
Lisa Stanley, co-founder of Good with Money, said: "We know more people are exploring investing, especially investing sustainably and yet it can be a minefield to try to understand what option might suit you. The marketplace is flooded with 'good' investments, so it's hard at times to see what investment could really align to your values and what impact you can expect, so research is key.
"This guide gives a great overview of the key things to look out for if you're thinking of exploring investing and we hope it helps you to discover investing for impact as a good option to create a future that's right for you and the planet."
Happy reading! 
---
Risk warning: This guide provides general information only. It is not financial advice. If you invest in any of the products mentioned in this guide, you do so at your own risk. Your capital is at risk, losses from investments are not covered by the Financial Services Compensation Scheme and past performance is not a guide to future performance. Tax treatment is dependent on individual circumstances and is subject to change.