Here we look at Wise (formerly Transferwise) – an international money transfer platform, debit card and business account that allows you to send, receive, and spend money in any currency without facing high fees.
---
The deal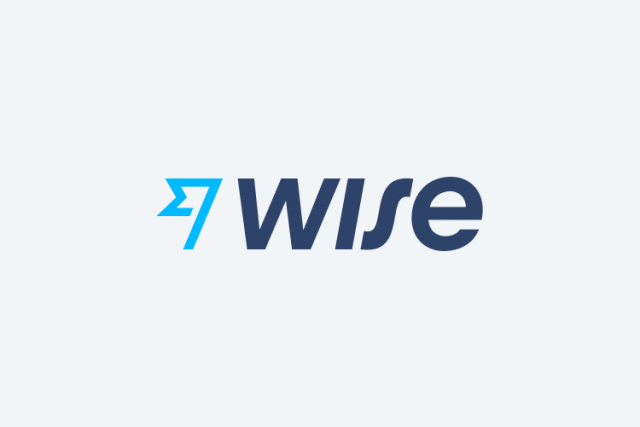 Wise was founded in 2011 by Estonian friends Kristo Käärmann and Taavet Hinrikus. Frustrated with high bank charges on transferring money to and from Estonia, they figured out a new way to make cross-border transactions at the real exchange rate.
Kaarmann was paid in pounds but had a mortgage back in Estonia that was done in euros, while Hinrikus was paid in euros but needed British pounds to pay his bills in London.
As a workaround, every month Käärmann would top up Hinrikus's British account and Hinrikus did the same for Käärmann's Estonian one. They set the amounts according to the mid-market exchange rate, and paid no bank fees.
The idea spread to other Estonian expats who also made big savings. In 2011, this fledging money-exchange forum morphed into TransferWise. More recently they added a multi-currency account, a debit card, and a business account, and changed the name to Wise.
Wise now enables its six million-plus customers to send money, get paid and spend money internationally, without being faced with high fees.
In July 2021, the company went public on the London Stock Exchange at a valuation of £8 billion.
---
Top 5 ethical current accounts
---
How does it work?
Wise uses a peer-to-peer money transfer system. It avoids international conversion rates and fees by matching the currency and amount you're sending with a similar amount sent in the opposite direction.
In short, the person you are sending money to receives it from a person in their own country, rather than a transfer being sent internationally. By avoiding the 'middle man' in this way, Wise can transfer any sum of money safely and quickly while keeping fees to a minimum.
User-friendliness
Wise is extremely easy to use and most importantly, is transparent about its fees. You'll always know how much you are paying in fees before you make a transfer, which can't be said of many of the leading banks.
You can set up an account with Wise and make a money transfer in under three minutes. Start by registering for your free account online or on the mobile app. Enter the amount you want to send (checking the fees and delivery time) verify your identity, pay, and then keep an eye on the status of your transfer.
You only need one account to send or receive money in more than 50 currencies, making the process simple and streamlined.
Sustainable option
Wise has a new investing service called Assets, which is currently in Beta mode. Assets will enable customers to hold money in their multi-currency accounts either as cash or stocks, while being able to spend and save as normal.
When you choose to hold your money as stocks, Wise will invest it in the iShares World Equity Index Fund, managed by BlackRock. It tracks the MSCI World Index, which is a portfolio of stocks that theoretically represent the global market. It includes some of the world's biggest companies such as Apple, Tesla, and Microsoft. However, there is currently no sustainable option for investing your money through Wise.
In May 2016, Wise's claim "you save up to 90 per cent against banks" was called misleading by the Advertising Standards Authority. This is because it was comparing services that weren't like for like.
Unique selling points
A cheaper way to send money. Send money at the real exchange rate with no hidden fees. When compared to a bank, Wise's fees and exchange rates will almost always be cheaper  (Wise claims to be "up to 6x cheaper than old school banks").
Convert and hold 54 currencies. Hold multiple currencies in one account.
Spend abroad with no hidden fees. Use a Wise debit card in 200 countries, spend with Apple and Google Pay, and withdraw cash anywhere. The card costs a one-off £5.
Send money to an email address. If you don't have your recipient's bank details, you can send money to their email address. They will be asked to create a Wise transfer account and enter their bank details to receive the money.
The plus points
Personal and business accounts offered. The business account has extra features including the ability to pay invoices in 70+ countries, pay up to 1,000 people at once, and have multiple users.
High daily sending limits. Wise has a high cap of £1 million per transfer, but some sending methods and locations may have a lower limit.
Multiple payment options. Pay with a debit card, credit card or bank account, or by wire transfer. When using the Wise mobile app, you can also pay with Google Pay and Apple Pay.
Receive payments like a local in 10 of the major currencies. Get your own UK account number, Euro IBAN, Australian BSB code, US routing number and more – all in one account. You can receive your salary, invoice payments, pension and profit from shares into your Wise account.
Any drawbacks?
No cash pickup option. Funds must be sent to the recipient's bank account; there is no option for cash pickup.
Fees. Because Wise offers the mid-market rate, it relies on fees to make a profit. Wise says it keeps these to a minimum and reinvests its profits into the company.
Not covered by the Financial Services Compensation Scheme (FSCA). Wise isn't a bank, it's an 'e-money institution'. Your money is safeguarded (held in separate accounts to those used by the business and not lended out) but not protected by the FSCA.
Cost of use
If you are sending pounds sterling, Wise's fees are the same no matter what country you are sending to from the UK. Fees are determined by:
Amount. The more money you send, the higher your fees will be. This is because the fees are based on a fixed percentage. Each currency uses its own percentage.
Payment method. You can pay by bank account, bank wire transfer, debit card or credit card.
Location. Transfer fees may change if you are travelling abroad and sending money from other countries.
As an example, if you are sending £1,000 from the UK to France in September 2021, the recipient will get 1,162.42 Euros. A fast transfer would cost you £6.67, while a low cost transfer would be £3.69.
With a fast transfer, your money can arrive instantly in the recipient's account, while a low cost transfer can take up to four business days. You can use the Wise calculator to work out how much you would pay in fees before you go ahead.
How does Wise calculate the exchange rate?
Wise uses the 'mid-market rate' for transfers. This is the midpoint between the buy and sell prices of any two currencies at any time. Its rates are updated multiple times a day, but Wise also allows you to lock in a rate for a day or more to complete your transfer.
How do these costs compare to competitors?
Wise's main competitor Revolut offers free money transfers to any UK account or other Revolut accounts worldwide. It's free to transfer euros to any account in the 'Single Euro Payments Area' (SEPA) region. Fees for all other transfers depend on the currencies involved and range from 30p to £5.
Meanwhile Remitly offers varied fees depending on whether you do an 'economy' or 'express' transfer, what currency you're transferring and how much you're transferring. Express transfers have higher fees, which tend to get higher the more you send. Slower economy transfers often stay quite low, around £1 to £3 no matter how much you send.
Is is safe?
Wise is fully registered and follows strict rules set by regulatory agencies in the countries in which it operates. It offers bank-level data security, which means encryption and data storage are handled in the same way as your bank.
Your account is protected with two-factor authentication and optional biometric locks. Wise also has an in-house 24/7 digital security team, which monitors transactions for suspicious activity and fraudulent log ins.
Other options
Similar money transfer providers worth considering are: