Here we look at Cleo – a digital financial 'friend' that aims to make managing your money more fun. The app, aimed at people aged under 35, offers insights into your spending patterns and sends tips for how to save more via in-app chat or Facebook Messenger.
---
The deal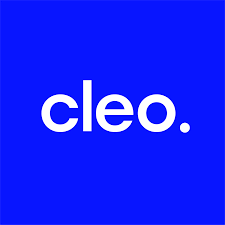 Cleo was launched in 2016 by former Wonga data scientist Barnaby Hussey-Yeo. Now with more than 3.1 million users, it is one of the fastest-growing fintechs ever.
The digital 'friend' connects to your bank accounts to track your spending, manage your budget and recommend ways to save more.
Aimed at people aged under 35, Cleo will engage in games and banter with you via chat in the app or on Facebook Messenger to try to motivate you to improve your money habits.
User-friendliness

Cleo is extremely popular with millennials, which is entirely by design. The app is loud and bright, and Cleo communicates
through witty banter and gifs to make managing money feel more fun and engaging.
Connecting your account/s will only take a few minutes and most major banks are supported. The app works through text or voice recognition so typing or saying 'budget' for instance, will prompt Cleo to start working with you on budgeting.
While other budgeting apps offer similar spending analysis, Cleo takes this one step further with users able to ask "what's my largest expense?" or "how much have I spent on alcohol this month?"
Is it safe?
You might have reservations about providing a third-party app with your personal banking credentials. However, Cleo's access is read-only, so it can't touch your money. It connects to your accounts through Open Banking (a relatively new development where banks now have to supply your financial data to third parties if you ask them to). Cleo is also authorised and regulated by the Financial Conduct Authority.
Although there is no Financial Services Compensation Scheme protection, Cleo does promise to protect up to £85,000 of your money if it's lost as a result of signing up to, or using, its app.
Sustainable option
Cleo is a budgeting app and doesn't access or invest your money. It therefore doesn't have any sustainable options. However, it does have plans to launch an investment platform so it would be good to see ethical funds on offer – particularly as sustainable investing is of growing importance to its target age group.
Unique selling points
Cleo+. Get extras such as cash back or a salary advance of up to £100 with Cleo's subscription service.
Chat with Cleo. Use the in-app chat function and get 'roasted' or 'hyped' about your spending habits.
Cleo Game – Have Cleo ask you questions each week about your finances (these will mostly be about your spending habits the previous week). If you get the answers right, you'll be entered into a draw to win cash prizes.
Credit builder card – Cleo recently launched a new secured credit card to help people build their credit scores. It comes with no fees and no credit checks. You put cash into a security deposit to unlock higher credit limits.
The plus points
Track your spending. See where your money goes each month with spending split into categories.
Set budgets. Put spending budgets in place for trips away or nights out and get alerts when you're near your limit.
Save automatically. Cleo's algorithm can detect when you can afford to save and prompt you to transfer spare cash into an e-savings account.
Set goals. Set multiple goals to help you reach your savings targets.
Any drawbacks?
Cleo is firmly aimed at a younger age group. The 'banter' clearly works well for its target audience, but not everyone will feel motivated by being told to "sort your sh*t out" and "unf*ck your credit".
Cleo says its salary advance feature is an answer to "extortionate" overdraft fees. With a £5.99 monthly fee, you'll need to decide if this amount as a percentage of your advance (which is a maximum of £100) is the most cost-effective option for you.
Cost of use
Cleo's basic service (tracking, budgeting and spending analysis) is completely free.
The Cleo+service, which includes salary advance and cash back offers, is £5.99 per month.
You can earn cash back by:
Money Makers – Choose five places you shop regularly such as McDonalds and Uber and earn instant cash back to your Cleo wallet each time you spend with one of these retailers.
Bigger Buys – Earn up to seven per cent cash back by using links from the app to partner retailers' websites.
Daily challenges –  Earn extra money by completely challenges such as talking to Cleo every day for a month.
How do these costs compare to competitors?
Cleo's main competitors, Snoop, Emma, Yolt and Money Dashboard are free to use, making their money from commissions when you take up an offer with one of their financial partners. Emma does offer a paid subscription service – Emma Pro – which give you a slightly more tailored service for £6.99 a month or £41.99 a year.
However, Cleo does hold a unique place with its chatbot service and accompanying online banter and gifs aimed at younger people.
Other options
Similar apps worth considering are:

---
Good With Money occasionally uses affiliate links to providers or offers, where relevant. This means that if you open an account or buy a service after following the link, Good With Money is paid a small referral fee. We choose our affiliates carefully and in line with the overall mission of the site.