The majority of Brits feel it is important to invest in green energy to tackle climate change despite the cost-of-living crisis, according to new research.
The study by the Co-operative Bank found that 59 per cent of UK consumers want more green investment even if the Green Levy – a tax designed to subsidise low-carbon, homegrown sources of power – adds to already rocketing household bills.
This figure rises to 63 per cent for those earning between £20,000 and £24,999 annually and even further to 69 per cent for those aged 18 to 34 years. It shows that environmentally-conscious consumers are prepared to pay the price to help tackle the climate emergency.
Climate change is a major concern for UK consumers
Climate change topped the rankings as the most urgent social and environmental issue for consumers polled, ahead of poverty and food insecurity. In total 61 per cent said that addressing climate change is one of the most important issues facing the country.
This rises to 68 per cent when looking at the views of those aged 18 to 34. Meanwhile, 70 per cent of this age group said that companies should be more transparent about their business practices when it comes to their environmental credentials.
"It is clear that climate change is a major concern for UK consumers and a concern that we share with our customers," said chief executive Nick Slape.
"Tackling climate change has been a priority for the bank over the last three decades since our customers told us through our values and ethics poll that the environment matters to them."
The study also asked consumers how they would want their bank to conduct itself on environmental and social matters. More than a third (37 per cent) said their main account provider should give more support to environmental and social issues, and 39 per cent would like their bank to consult them on its approach to these challenges.
The survey of 2,000 UK adults comes after the Co-operative Bank asked its own customers what they want from a company. The opinions of around 50,000 people were used to help shape its new ethical policy, which launched last week.
It is the sixth time that customers have been asked for their opinions since the first survey in 1992.
However, it has not always been plain sailing for the bank. In 2017, the bank took a big hit to its ethical reputation when it was bailed out by a giant US hedge fund. Former chairman Paul Flowers was also dubbed the "Crystal Methodist" by the press because of his drug use and role as a Methodist minister.
---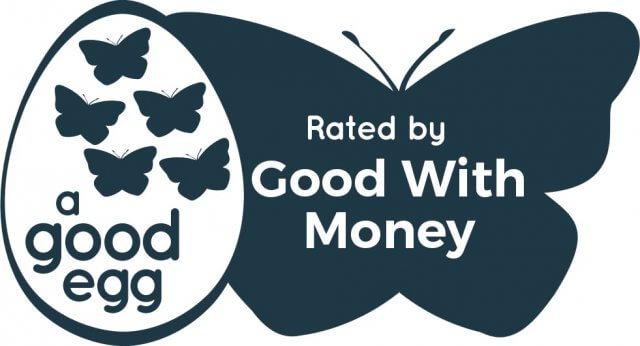 If you want to have a current or savings account, insurance policy, investment fund or mortgage from companies that do the right thing, check out our Good Eggs.
These are companies that have passed strict independent criteria to prove they make a positive impact – to the planet, society, and you. 
---