The world's largest investment funds are on course to heat the planet by a "catastrophic" 4.5C by 2050, according to new research.
The study by climate-focused investing app Clim8 found that even the top 'climate' funds are contributing to global warming, pushing temperature rises past 3C.
Clim8 benchmarked the climate alignment of its portfolios against the world's biggest traditional funds as well as climate-focused funds. The research, gathered using data and algorithms from Carbon4Finance (C4F), assessed the portfolios of 8,000 companies.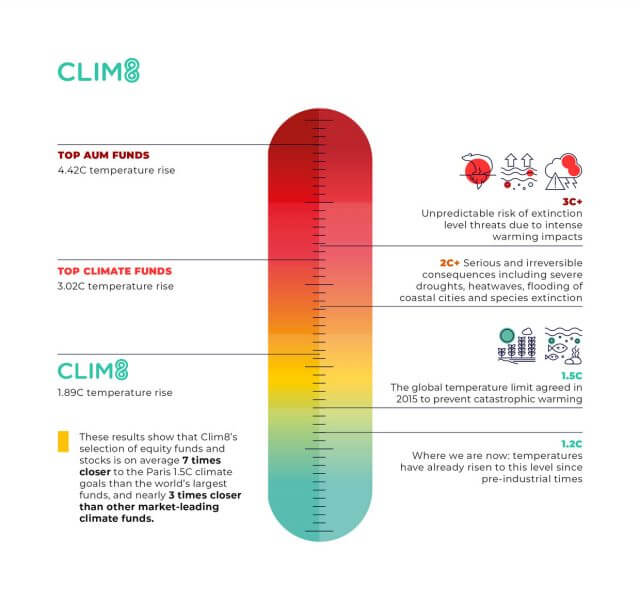 By tracking where these funds invest customers' money, Clim8 was able to measure the level of global warming they are aligned to.
Vincent Gilles, Clim8's chief investment officer, said: "Investors are increasingly looking to direct their funds towards companies that are making positive social or environmental impacts in the world.
"Unfortunately, as our research demonstrates, if you are investing in a financial product like a pension or stocks and shares ISA with a major high street bank or other financial institution, the chances are your money is being used to contribute to the climate crisis."
In 2015, the Paris Agreement set a goal to limit global temperature rises to 1.5C above pre-industrial levels by 2050. Achieving this would take a complete transformation of the economic sector.
However, despite bold public commitments to support and speed up the transition to net zero, the financial industry is still widely funding the status quo. The new report reveals that the investment strategies of the world's biggest funds, which look after a combined £2.8 trillion, are driving temperatures to three times the Paris target. In contrast, Clim8 says its portfolios – which invest in companies working on solutions to climate change – are aligned with a 1.9C temperature rise.
---
How to invest in the planet for beginners
---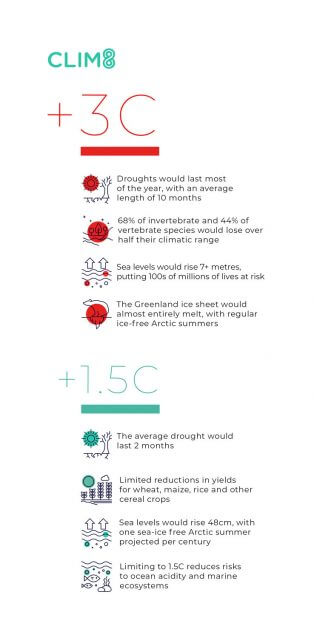 A global temperature rise of above 4C would be "unimaginable", says the report, given that a rise of 3C would cause consequences such as droughts lasting for an average of 10 months per year and sea level rises of more than seven metres.
In April, the Intergovernmental Panel on Climate Change (IPCC) concluded that the window for securing a "liveable" future on Earth is rapidly closing.
Investors have become increasingly conscious about what their money is used to fund, but greenwashing – where funds claim to be more environmentally-friendly than they are – is a major concern.
Gilles added: "While the industry talks a good game when it comes to climate – with some shifts to divesting from fossil fuels and other environmentally harmful industries – many of the world's most dominant funds still aren't making the kind of sweeping, progressive change that is urgently needed."
The report concludes by urging the investment industry to change its ways, and fast. It says: "In the last few decades, global investment has been a major part of the problem for the worsening climate change situation.
"But we hopefully (and humbly) suggest that it could be a major part of the solution if bold, timely action is taken. Facing up to the 1.5C mandate isn't going to be easy for global economies. But with the right will and collaboration between the public and private sectors, as well as individual investors themselves, we we can make the change we need for a greener, cleaner planet."
Edit: In March 2023, Clim8 announced that it is closing down. It will no longer be taking on new customers and will be available to existing customers until May 2023. 
---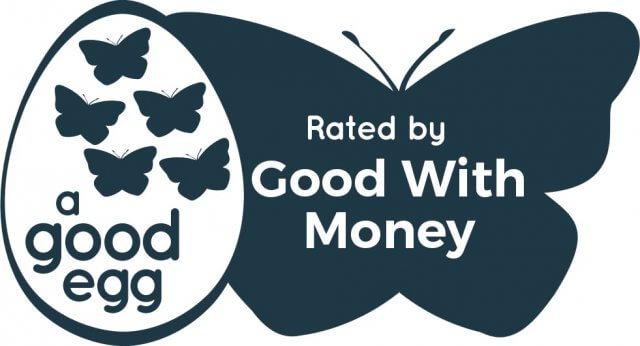 If you want to have a savings account, insurance policy, investment fund or mortgage from companies that do the right thing, check out our Good Eggs.
These are companies that have passed strict (independent) criteria to prove they make a positive impact – to the planet, society, and you. 
---