It can be hard to stomach news of energy giants reaping profits while people are struggling to afford to heat their homes. With so many UK households dreading their energy bills this winter, it's clear that big change needs to happen in the way we produce energy.
Community energy share offers can be a rewarding way to take action, by investing directly in a better, more sustainable kind of energy generation that benefits both communities and the environment.
Here are two share offers in community renewable energy that you can invest in right now:
Energy Garden has a truly pioneering approach to community energy generation. It builds solar energy arrays and sells the clean energy, re-investing the profits into local climate action activities. These include the development of community gardens across the London overground rail network, school workshops and youth training programmes.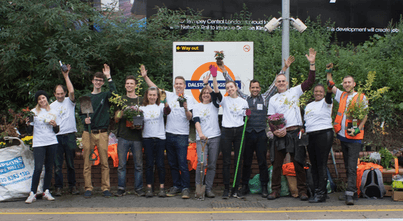 To date, Energy Garden has created a network of almost 30 'energy gardens' on overground trackside space in London, helping to tackle the issues of transportation as the UK's biggest source of CO2 emissions, and London's lack of green space. The organisation also has a groundbreaking paid partnership with outdoor clothing brand Patagonia to power all of its UK stores with green energy to help it meet its net zero targets.
Energy Garden now plans to expand its portfolio of solar arrays, which are situated on UK rail infrastructure and other sites in and around London. The most recent addition in GTR's Streatham Hill Southern Railway Depot was funded by investors via a previous successful share offer on Ethex.
How can you invest? 
Energy Garden is aiming to raise £800,000 through a
community share offer via Ethex
. You can invest from a minimum of £50 with a targeted return of 5.5 per cent. Investment is open to everyone aged 18 or over, but you can also invest on behalf of under 18s. The offer is open until November 30, 2022.
Thrive Renewables has been working towards a clean energy system in the UK for nearly 30 years. It has a £96 million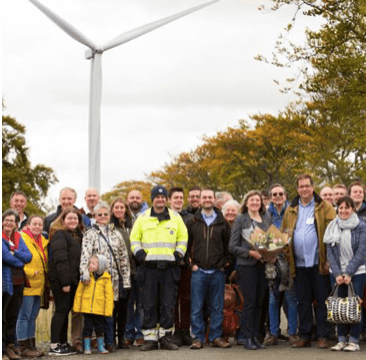 portfolio.
of onshore wind, commercial rooftop solar, battery storage and small hydro projects across the country. Thrive Renewables has helped to fund the UK's first deep geothermal electricity generation project and a new community-owned wind turbine in Bristol, which will be the largest in England.
The UK needs a fourfold increase in electricity capacity to meet its net zero target, and Thrive Renewables is now looking to scale up to build more solar, battery storage, wind and geothermal resource across the UK.
How can you invest?
Thrive is aiming to raise at least £7 million through a crowdfunding share offer via Triodos Crowdfunding. Minimum investment is £94 for 40 shares. Targeted returns are five to eight per cent, per year, through a combination of dividends and share price appreciation. The offer is open until October 10, 2022.
---
Investors back renewables to solve energy crisis
---
Risk warning: Your capital is at risk and returns are not guaranteed. Investments are not covered by the Financial Services Compensation Scheme (FSCS).