Following on from a rather underwhelming COP27, the world is waiting to learn what policies will be adopted by governments to ensure a global reduction in greenhouse gases to meet our net zero commitments by 2050.
But while we wait for the policy-makers to put agreements made at the summit into action, everyday people in the UK and beyond are taking climate action into their own hands. One of the most impactful actions we can take is to invest directly in organisations that are pioneering new approaches to accelerate the transition to Net Zero.
Here we've rounded up our top 3 investments in Net Zero that are open to invest in now.
Tree planting is a central part of the Government's plans to deliver Net Zero, with a target to treble woodland creation rates to 30,000 hectares a year by the end of this Parliament.
This means expanding our woodlands to help provide the wood we need to build and live sustainably, while helping to regenerate soils and give biodiversity a much-needed boost.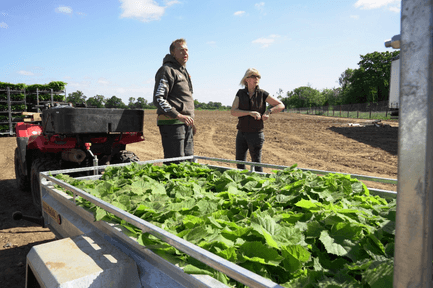 Carbon Plantations is helping to tackle this challenge by planting a new species of fast-growing broadleaf hardwood trees – on previously intensively farmed land – which can absorb carbon dioxide up to seven times faster than newly planted native woodland.
These deciduous trees can boost biodiversity and help regenerate the soil. The timber they produce is strong and lightweight, providing a source of high value, sustainable UK-grown timber.
Earlier this year, Carbon Plantations planted 116,000 trees across 195 hectares at the Euston Estate in Suffolk with 99 per cent establishing well. By using a targeted drip irrigation system, sourced from a reservoir on the Estate, 87 per cent less water was needed compared with traditional irrigation techniques.
This second investment will build on the success of this first phase. It will help fund Carbon Plantations' ongoing stewardship of the Euston Estate woodland, and free up money to push forward with new sites in the coming year.
How can I invest?
Carbon Plantations is aiming to raise £3.5 million for this project through ethical crowdfunding platform Abundance Investment (a Good With Money 'Good Egg company).
Investors can expect an eight per cent return over ten years via secured, tradable Debentures that can be held within Abundance's Innovative Finance ISA (IFISA) or Self-Invested Personal Pension (SIPP).  
Renewable energy generation also plays an important role in meeting Net Zero targets. Energy Garden has a truly pioneering approach to community energy generation. It builds solar energy arrays and sells the clean energy, re-investing the profits into local climate action activities. These include the development of community gardens across the London overground rail network, school workshops and youth training programmes.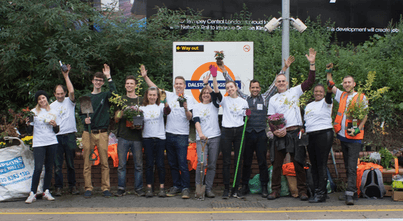 To date, Energy Garden has created a network of almost 30 'energy gardens' on overground trackside space in London, helping to tackle the issues of transportation as the UK's biggest source of CO2 emissions, and London's lack of green space. The organisation also has a groundbreaking paid partnership with outdoor clothing brand Patagonia to power all of its UK stores with green energy to help it meet its net zero targets.
Energy Garden now plans to expand its portfolio of solar arrays, which are situated on UK rail infrastructure and other sites in and around London. The most recent addition in GTR's Streatham Hill Southern Railway Depot was funded by investors via a previous successful share offer on Ethex.
How can I invest? 
Energy Garden is aiming to raise £800,000 through a community share offer via Ethex. You can invest from a minimum of £50 with a targeted return of 5.5 per cent. Investment is open to everyone aged 18 or over, but you can also invest on behalf of under 18s.
Electrifying industrial transport can make a big impact on reducing carbon emissions to help hit Net Zero. The Nigerian company Bisedge is delivering significant cuts to carbon emissions by supplying electric forklift trucks and clean energy industrial logistics solutions to large, blue chip companies.
Its service includes providing electric forklifts and other material handling equipment, their operation, and their maintenance for monthly fees on long-term contracts.
How can I invest? 
Bisedge is aiming to raise £250,000 through positive impact investment platform Energise Africa. The expected interest rate is seven per cent over three years. Minimum investment is £50.
Risk warning: As with all investments, returns are not guaranteed and your capital is at risk.