Here we look at
Starling Bank
– a digital challenger bank that offers current and business accounts, and a new fixed rate savings account.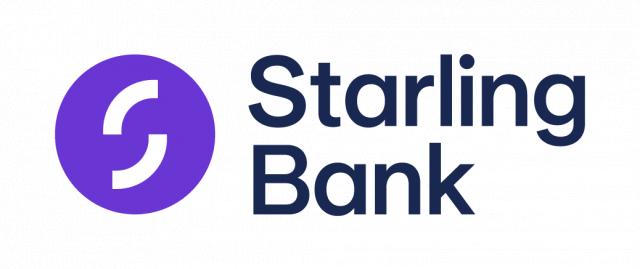 The deal
Starling Bank offers full UK personal and joint current accounts as well as business accounts all through an app on your mobile phone. It also recently launched a one-year fixed saver account offering a competitive 3.25 per cent interest gross/AER (on deposits of at least £2,000).
Starling's budgeting tools aim to help you understand the way you spend your money so you can make it go further. You'll get instant notifications when you spend or get paid, insights that reveal your spending habits, the ability to deposit cheques directly from your mobile, and round-the-clock customer support. Starling's 'Saving Spaces' feature allows you to easily set money aside for specific saving goals.
User-friendliness
The Starling Bank app has a minimalist design which focuses on the necessities without added distractions, making it simple and straightforward to use. Tabs allow you to access other features including making payments to other people or businesses, paying money into your account, and reviewing your spending.
Is it safe?
Starling is covered by the Financial Services Compensation Scheme (FSCS), meaning you are covered for up to £85,000.
If you fall victim to fraud, Starling is regulated by the Financial Conduct Authority and has adhered to a voluntary industry code called the Contingent Reimbursement Model (CRM) code. This not only means that in most cases it has to refund any unauthorised payments made from your account, but that it will also refund you if you're tricked into sending money to a scammer (for example because they pretend to be contacting you from the bank). The exception is if you have acted negligently.
Starling's app and card have several security features to protect your account. Registration requires video and photo ID, and you will need a passcode and password to access your account. If you lose your bank card, you can immediately deactivate it with a push of a button. A live record of your transactions and home screen notifications also mean you are alerted to any strange payments immediately.
Sustainable option
Starling Bank says it is committed to creating a new kind of bank that puts customers first and is aware of its impact on society and the planet.
Its mission statement says: "We do not provide banking services to organisations that use excessive power to systemically promote public behaviour that is harmful to individuals, groups or to the whole of society in order to maximise their own profits. This may include, for example, arms manufacturers and tobacco companies. We do not invest in such organisations or take investment from them."
However, it is worth noting that despite its longstanding opposition to fossil fuels, in March 2021 Starling accepted funding from Qatar's sovereign wealth fund. The fund was set up in 2005 to invest Qatar's substantial oil and natural gas revenues around the world.
A spokesman for Starling Bank said that "one of the key roles of QIA is to reduce Qatar's dependence on revenues derived from oil and gas and to expand investment into non-hydrocarbon sectors. That's one reason why it has been investing in a range of well-known British brands in addition to Starling."
In April 2022, Starling raised £130.5 million from previous backers, including Goldman Sachs Growth Equity and the Qatar Investment Authority to build an "acquisitions war chest"
Starling says it is "working towards a one third reduction target in our carbon emissions by 2030 and commit to offset our emissions annually".
Unique selling points
Savings spaces. These are essentially virtual piggy banks that you can use for specific savings goals. They sit within your bank account, but the money's kept separate from your main balance.
Nearby payments. Send payments directly to other Starling Bank customers who are near to you.
Split the bill. Easily split bills with a 'settle up' feature.
Instant spending notifications. Get real-time notifications whenever money is spent on your card, helping you to keep track of spending.
Categorised spending. Starling separates spending into categories to give you a better understanding of where your money is going.
Round-ups. Round your transactions up to the nearest pound, with the extra saved into a separate pot.
Free cash withdrawals abroad. Take money out for free on holiday, although bear in mind that some cash machines will charge their own fee.
International money transfers. Use the app to transfer money abroad. You'll pay a 0.4 per cent transaction fee or a flat rate of £5.50 for a 'faster payment' (this is cheaper than most banks).
No foreign transaction fees. Spend money abroad with no extra fees.
Mobile cheque deposits. Deposit cheques up to £500 from your mobile phone – simply take a photo of the cheque using the phone's camera.
Extra card. You can apply for a 'connected card' to give someone you trust. They can use this to make purchases using your account.
The plus points
Quick set up. Get a full, free UK bank account up and running in 20 minutes, with your card delivered within seven days.
Interest paid. Starling Bank pays 0.05 per cent interest on balances up to £85,000. This is relatively uncommon among challenger banks. Revolut, for example, pays no interest at all and with Monzo, you only get interest if you open a savings account with one of Monzo's partners. However, some traditional banks will offer better rates of interest.
Good for foreign travel. Free cash withdrawals abroad and no foreign transaction fees.
Slick and streamlined mobile app. The app is packed with budgeting and saving features, including spending categorisation and saving goals. These can help you to understand your money better, cut back on unnecessary spending and save more.
Fixed saver account. Starling's new fixed rate savings account offers a competitive rate of 3.25 per cent (gross/AER) if you're willing to lock your money away for a year.
No monthly fees. You won't pay for your account, whether it's personal or business.
Any drawbacks?
Limited offering. As a reasonably new bank, Starling does not yet offer more complex services such as its own mortgages. Instead, it as a £2 billion plus portfolio of specialist mortgages from its acquisition of buy-to-let lender Fleet Mortgages in 2021 and buying up a book of mortgages from Masthaven in 2022. Starling's 'Marketplace' also offers competitive pensions, mortgages and insurance from other growing fintech companies.
No branches. Starling is a 'digital-only' bank and therefore doesn't have any physical branches. However, you can use the Post Office to deposit and withdraw cash. You won't get face-to-face communication with a Starling Bank staff member, though.
Cost of use
Starling's fees are competitive. It won't charge you for basic transactions and banking services and there is no monthly fee. Card payments and ATM withdrawals are also free both in the UK and abroad. There is a fee for sending money abroad, which depends on the receiver's country and the amount of money transferred.
Starling offers an arranged overdraft option with interest calculated daily and charged at 15 per cent, 25 per cent or 35 per cent EAR (variable) based on the customer's credit score. There are no additional charges for unarranged overdrafts.
Depositing and withdrawing cash for personal current account holders is free at your local post office.
How do these costs compare to competitors?
Starling is slightly cheaper than its closest competitor, Monzo. With Monzo, card payments are free in the UK and abroad, as are UK cash machine withdrawals up to £400 a day and £5,500 a month. Foreign ATM withdrawals are free up to £200 a month, with a three per cent fee after that. Paying cash into your account at a PayPoint comes with a £1 fee per transaction.
Revolut offers free ATM withdrawals of up to £200 per month with a two per cent fee after this. However you can choose to pay a fee each month (£6.99 or £12.99) for additional benefits including unlimited free cash withdrawals. It doesn't have an overdraft facility so if a purchase exceeds your available funds the transaction will be declined.
Other options
Similar app-based banks worth considering are:
---
Top 6 ethical current accounts in 2023
---
Good With Money occasionally uses affiliate links to providers or offers, where relevant. This means that if you open an account or buy a service after following the link, Good With Money is paid a small referral fee. We choose our affiliates carefully and in line with the overall mission of the site.