When we buy clothes, we want to feel good as well as look good. The sweet spot is finding sustainable, ethically-made clothes that are high on the style stakes.
Here are six responsible fashion brands proving that sustainability has never looked so good.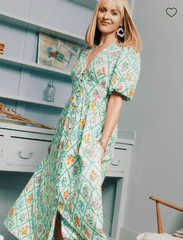 London-based fashion label Nobody's Child uses mostly recycled yarns and zero waste packaging for its "lower impact" clothes that are far more fashionable than you'd imagine a sustainable item could be.
It lists all its supply factories, and the items made there. This is a major step forward for consumers to see and understand that real people are involved in their clothes' creation – something that often gets forgotten in a fast fashion world.
Nobody's Child – which has a collaboration with Fearne Cotton and her Happy Place podcast – says its key focus is fabric choice as this accounts for up to 80 per cent of a products social and environmental footprint. It says: "We are proud to say that over 90 per cent of our 2022 collection was made using responsible fabrics – we're working hard to get to 100 per  cent".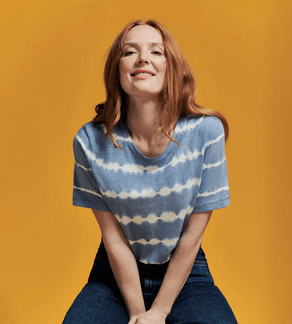 Founded in 1995, Thought is a sustainable fashion brand that sources and sells clothes for men and women that are "as low-impact on the environment, as they are high-impact in their design." The company only works with natural, sustainable, and recycled materials and uses zero plastic packaging. Thought is committed to supporting ethical factories and carefully selects its suppliers.
It sources natural and sustainable yarns that use less water, fewer pesticides, and create less c02, protecting biodiversity and animal ecosystems. None of its profits are tested on animals and its collections are 96 per cent vegan. The website also offers home, beauty and wellness products with the same high sustainability standards.
Thought also has a great blog called Our World offering top tips for staying fashionable AND sustainable.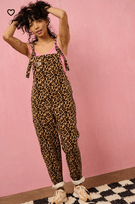 Lucy & Yak is an independent sustainable clothing brand dedicated to making a positive environmental and social impact. The name comes from co-founder Lucy (who runs the business with partner Chris) and the Yak – the van they started selling clothes on circular fashion site Depop from to make a living. Fast forward nearly a decade and the company has a flagship store in Brighton as well as a popular website.
All of Lucy & Yak's garments (think bright boilersuits, cool dungarees and cropped sweatshirts) are made from organic fabrics and are produced in its dedicated factory in India, where workers are paid four times the state minimum wage. The brand itself is GOT-certified – the world's leading textile processing standard for organic fibres. All postage material and stationary is 100 per cent recycled and biodegradable.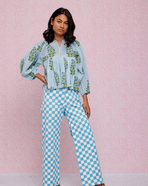 Using one of India's oldest printing techniques, SZ Blockprints makes ethical garments for men, women, children and the home. From chequered disco pants to easy-to-wear tunic dresses and sarongs, each handmade SZ piece can take up to 10 hours to make. Every piece is made block by block with no misalignment in the patterns and fitting together like a puzzle. Each dress is handcrafted out of a minimum of three prints.
Founder Sarah Zellweger came up with idea for SZ in Blockprints after coming across a multi-generational family block printing studio in Jaipur, India (where the brand is now based). She began restoring block prints back into printing circulation and selling her first pieces at East London's Broadway market.
The company donates a portion of profits to the SZ Foundation, which works with local organisations in Jaipur to support vocational training and empowerment programmes for women.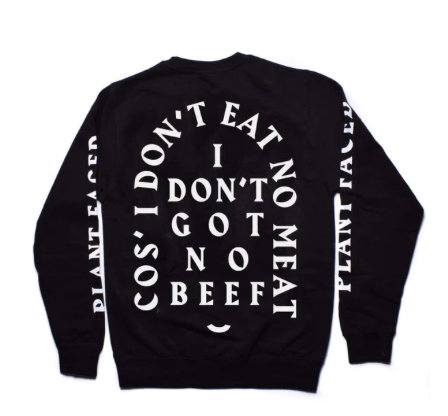 Plant Faced Clothing is an independently-owned, cruelty-free and plant-based streetwear clothing brand on a mission to make sustainability trendy. It believes in "streetwear without the sweatshops" and that we should wear our values.
The business supports safe, humane, and ethical production techniques and uses eco-conscious, organic, or plant-based materials that are kind to your skin and the environment. Its entire collection, which is cool and casual, is screen-printed in London using eco-friendly water-based inks.
More than 75 per cent of the collection is manufactured with eco-friendly textiles, including organic cotton and recycled water bottles.
All the garments have completed stringent ethical certifications, such as Fairtrade or WRAP.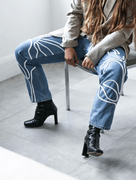 Fanfare Label's founder, Esther Knight, spent over a decade working as a buyer for high street and designer fashion brands, including Vivienne Westwood.
She experienced first-hand how fashion businesses drive their profits at the expense of the people who make the clothes and our planet. She says she recognised the need for urgent, radical change.
Fanfare Label is a showcase for slow fashion; clothes that are "made slowly to wear every season." It's cool, contemporary clothes are created in London, and made to last forever rather than just a few wears.
To look at, you'd never know Fanfare Label's clothes are made from recycled materials and waste! It says, "What others see as waste, we see as a starting point…"
Its collections are made from rescued textiles and certified sustainable fabrics. The brand promotes circular fashion and if a piece needs a repair or has reached the end of its time with you, it will help you to continue its life cycle.