Global asset managers controlling tens of trillions of pounds are failing to invest in a way that will protect the climate, biodiversity and people, a new report has found.
This is despite efforts by the industry to push its sustainable finance credentials to investors, says the "Point of No Return" analysis by corporate responsibility group ShareAction.
"A majority of the world's largest asset managers are failing to meet even basic criteria, let alone take the steps needed to help protect people and planet for generations to come," said Claudia Gray, head of financial sector research at ShareAction.
Asset managers with greatest influence come worst in class
The four largest asset managers in the world – Blackrock, Vanguard, Fidelity Investments and State Street Global Advisors – all scored poorly, receiving either D or E grades, meaning those managers with the greatest influence are coming worst in class. They are accused of "treading water" on environmental and social issues.
Two-thirds of the 77 asset managers analysed in the report – which together control $60 trillion (£49.9 trillion) in assets – were found to have "serious gaps in their responsible investment policies and practices." These include a failure to assess and prevent negative impacts on nature or include Scope 3 emissions (those tied to a company's value chain) in climate targets.
ShareAction assessed managers against several hundred indicators, including their holdings of fossil fuel investments; whether they have set shorter-term emissions reductions targets and how they integrate biodiversity policies into decision-making.
---
Top sustainable investment platforms
---
US asset managers perform worst
US asset managers received the worst grades more than three times as frequently as their European rivals, which filled every spot in the ranking's top ten.
However, Gray said there was also some "surprising and inspiring green shoots of progress", with some well-known names making significant improvements.
Since ShareAction's last assessment in 2020, Santander Asset Management and JP Morgan Asset Management have risen significantly in the rankings, in part because they adopted frameworks for their climate-related investments.
Robeco, BNP Paribas and Legal & General scored highly, ranking in the top four due to what the group described as "robust policies".
ShareAction also found the portion of managers performing significantly worse than their peers has fallen from 51 per cent in 2020 to 35 per cent in 2023.
A biodiversity blindspot
Despite this, even the top performing asset managers in the survey have a biodiversity blind spot, the report noted, "often failing to take into account the protection of important habitats such as forests, rivers and oceans when managing their investments".
"As global standards remain so low, almost every asset manager needs a jolt to the system. We are running out of time to act on these global problems if we want to avoid catastrophes," Gray added.
---
---
---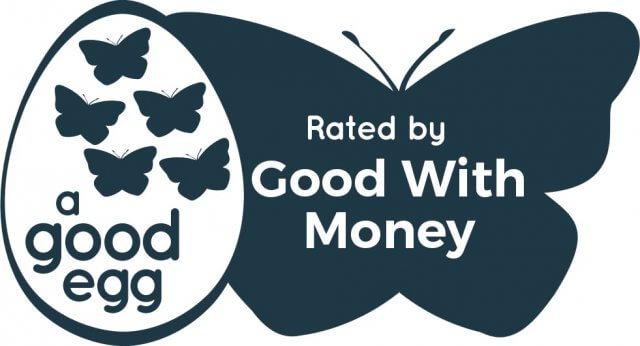 If you want to have a savings account, insurance policy, investment fund or mortgage from companies that do the right thing, check out our Good Eggs.
These are companies that have passed strict (independent) criteria to prove they make a positive impact – to the planet, society, and you. 
---