It can be hard enough to find a personal current account that matches your ethical values, but with business banking the pickings can seem even slimmer.
So, what if we told you there is a business bank with a strong social conscience?
Unity Trust Bank helps organisations that are making a positive impact in the UK to prosper. Its customers' deposits fund lending that delivers measurable social, economic or environmental change where it's needed the most. Put simply, its purpose is to help build a better society. In the wake of the Covid-19 pandemic and ongoing cost-of-living crisis, there's never been a greater need for this kind of banking model.
"We're probably business banking's best kept secret," says Joshua Meek, the bank's Head of Impact and Sustainability. "But we're working on changing that."
Unity offers a range of current and savings accounts, day-to-day banking services and loans to organisations that share its values. It was founded in 1984 by trade unions with a vision to create a bank that would serve the common good. Now fully independent, it remains committed to these founding principles.
Joshua says: "More people than ever are looking for their bank to meet their values – and, increasingly, to show how they're doing that. We are very open about our methodology. We're proud to have almost 40 years of solid social good behind us rather than trying to pivot based on a market need."
Social impact, not just risk and return
The bank has a unique 'double bottom-line' strategy, where all customer loans are assessed on the social impact they will make as well as on risk and return.
Joshua tells Good With Money: "This double bottom-line runs through everything we do. For us, 'ethical' means we consider social impact in everything we do. That's exciting to see in a bank. There's nothing that says, 'Here are our impact or ESG (environmental, social and governance) funds, but then we have other funds that don't meet our values and impact standards.' Everything we do has our bottom line written into it.
"As an ethical bank we are clear about screening out negative impacts by lending to sectors that support social good. We are intentional about the positive impact we want to support. For example, what are the exact health or educational outcomes potential clients are looking to achieve and how can we help?"
Unity measures the impact of organisations it lends to against the United Nations' Sustainable Development Goals (SDGs).
"We have priority SDGs based on being a social impact bank, and others that align to our strategy," Joshua says. "So, we primarily look at health and wellbeing, community services and housing, education, employment, training, and the environment."
"But we aren't just ticking boxes – there's more nuance to it than that. For example, after Covid we're seeing more young people who are economically inactive because of long-term health problems. So, in this case, we aren't just working with 'SDG4 Quality Education.' Their needs span other areas such as mental health support. We work closely with social enterprises and charities to understand the complexity of social needs and how to address them."
---
Top 7 ethical business current accounts
---
Funding for communities that need it most
Unity also measures its lending against deprivation indices, to ensure its funding supports the communities that need it most. In 2022, 43 per cent of its loans went to organisations based in deprived areas.
The bank has seen a huge increase in need for the services of its loan clients over the last few years. Joshua says: "Supply chain issues during and post the Covid-19 pandemic, and the cost-of-living crisis have massively increased not just the needs of a lot of social enterprises and charities but the cost of delivering them. On top of that, climate change is increasing risks to these services as well as the pressure to adapt."
Unity is a member of the Just Transition Alliance, which aims to ensure that no-one is left behind by the transition to a green economy. Joshua says: "Some places risk being perceived as 'uninvestable' due to climate risk, but we can't just leave these communities behind. It's important to support them to make the transition to a green and resilient economy."
Positive impact AND profit
As of December 2022, the bank had 9,100 customers and had increased its net lending by 16 per cent over the previous 12 months. Its net loan book grew from £724 million in 2021 to £837 million at the end of 2022.
Unity believes that good practice, social good and good returns for its shareholders go hand-in-hand. Last year saw record profitability for the bank. Profit before tax increased 147 per cent from the previous year to £27.4 million.
Joshua says: "We don't have to persuade our shareholders that we can work for both profit and positive impact. We are a commercial bank with a social conscience. We know we still have to be here to do social banking. That means we have to meet our objectives as a bank to generate sustainable returns and social benefits.
"We have a board and shareholders who see this as a key part of what Unity can deliver and our whole team is behind the double bottom line supporting customers and communities."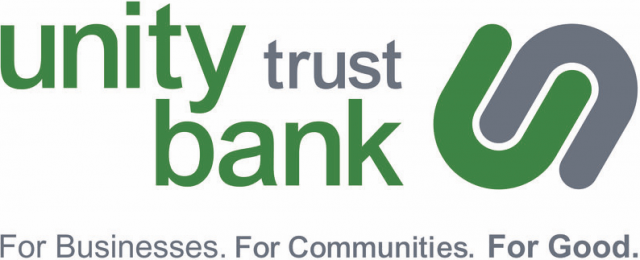 This article is in partnership with Unity Trust Bank.