Here we look at Treecard – a planet-friendly, prepaid debit card that lets you plant trees as you spend. 
The deal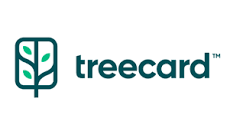 Founded in 2020, Treecard – which is soon to launch in the UK – is the world's first wooden debit card that plants trees as you spend. For approximately every £48 you spend, one tree will be planted on your behalf.
The London-based start-up is partnered with Ecosia, a non-profit search engine that plants trees with the money it makes from advertising. Since 2016, Ecosia has planted more than 177 million trees worldwide.
A Treecard account and card is 100 per cent free to use and you can track your spending and environmental impact directly in the mobile app. The company charges retailers a small fee each time you use your card and uses this money to plant trees.
The prepaid MasterCard is made from sustainably-sourced cherry wood, approved by the Forest Stewardship Council, and recycled plastic bottles.
User-friendliness
Treecard is currently only live in the US and is operating a waitlist in the UK and Germany.
To order your card, click 'Get the card' on the Treecard website, or download the app directly from the Apple App or Google Play store. You'll be asked to enter your email address, phone number, name, and the country you live in. You will also be asked about your likely spending activity on the card.
Treecard will then let you know as soon as the app is live in the UK and you will be given priority access. If you refer a friend, Treecard will plant a tree and jump you both up the queue a little.
Is it safe?
Treecard is pending regulatory approval in the UK. In the US, the company has partnered with Sutton Bank, which holds and protects customers' deposits with FDIC (Federal Deposit Insurance Corporation) insurance. Treecard is seeking a similar partnership in the UK.
Sustainable option
Treecard is an "impact first" business, with 80 per cent of its profits going towards reforestation in 26 countries around the world. It gives you the opportunity to help tackle the climate crisis and biodiversity loss by planting trees through your everyday spending. All of Treecard's reforestation projects are managed by Ecosia, and it has a goal of planting one billion trees worldwide.
Treecard says that one single cherry tree can produce more than of its 300,000 debit cards and does not contribute to plastic pollution. This is in contrast to conventional cards that are usually made from several layers of hard-to-recycle, laminated plastics.
Unique selling points
Wooden debit card. The Treecard MasterCard is made out of sustainably-sourced, FSC-approved, cherry wood. The plastic inside of the card is made from recycled bottles.
Purchases on the card reforest the planet. The company plants one tree for around every £48 you spend with your Treecard. It says 80 per cent of its profits go to reforestation.
Track your impact. Track how many trees you've helped to plant on the Treecard mobile app.
The plus points
100 per cent free to use. There are no recurring subscription charges or hidden costs.
Monitor your spending. Keep an eye on your spending by setting budgets and notifications for when you get close to reaching them.
Split bills. The app lets you split bills and make part payments easily.
Works with Apple Pay and Google Pay. You can add Treecard to your digital wallet (and even decline a physical card if you want to be even more eco-friendly).
No fossil fuel funding. Treecard will not invest in harmful industries and practices, including fossil fuels.
No credit check. Treecard will not search your credit history and opening and account will not affect your credit score.
Any drawbacks?
Currently on a waitlist. Treecard says the more interest it receives in the UK, the quicker it will be able to launch.
No cash deposits. You can't deposit cash into a Treecard account.
No physical branches. Treecard is app-only, so you'll need to be comfortable with this.
Prepaid. You'll need to transfer funds from your current account and there is no overdraft facility.
Cost of use
Treecard is totally free for the customer to use. It makes money through the 'interchange' fee charged to retailers each time you use your card. It takes a portion of this and uses it to plant trees on your behalf.
How do these costs compare to competitors?
Treecard is currently the only debit card that enables you to plant trees as you spend, so it isn't possible to make a like-for-like comparison. Sustainable bank Triodos charges £3 per month for its current account, and an 18 per cent (variable) interest rate on an agreed overdraft up to a maximum of £2,000.
Other options
Ethical current accounts worth considering are: