A lot has changed since Scottish Widows was set up in 1815 to help women and children who lost their fathers, brothers and husbands in the Napoleonic Wars.
Back then, there was no welfare state and losing a breadwinning family member could result in destitution.
Fast forward more than 200 years and the company helps almost six million Brits to plan for their financial futures through workplace and individual pensions, insurance products, savings and investments.
So how is Scottish Widows – now a subsidiary of Lloyds Banking Group – using its huge financial might to help tackle the biggest problems facing the world today, such as the climate crisis, rapid biodiversity loss and inequality?
We asked Shipra Gupta, the company's Investments Stewardship Lead, about its approach to responsible investing.
1. How important is responsible investing to Scottish Widows and why?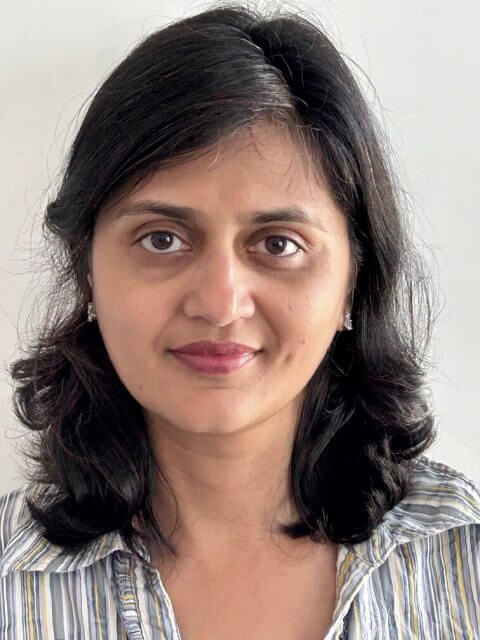 Global challenges facing society today, such as climate change, biodiversity loss and growing inequalities make sustainable investment practices more imperative than ever.
We consider environmental, social, and governance (ESG) factors throughout our investment process, recognising their financial impact on investment portfolios, as well as on the society in which we live and work. We actively collaborate with organisations like the UN Principles of Responsible Investment and the Institutional Investors Group on Climate Change and advocate for positive change.
2. What progress in responsible finance has Scottish Widows made in the last decade? What are its main achievements? 
A significant milestone has been the release of our Climate Action Plan in 2022, which made us the first UK insurer to publish a detailed roadmap for achieving ambitious decarbonisation targets.
This includes reducing the carbon intensity of our whole investment portfolio to 50 per cent by 2030 and achieving net zero by 2050. We are committed to investing £20-25 billion in climate-aware investment strategies by 2025 (we have already invested £17.5 billion of this), with at least £1 billion invested into climate solutions investments.
As well as climate change, we work across other key areas such as nature and biodiversity, human rights, and diversity.
We take pride in our divestment programme, which not only safeguards our customers' savings from risky investments but also signals our commitment to responsible investing. Since implementing our exclusions policy in November 2020, we have divested approximately £3 billion from companies not meeting our ESG criteria.
---
---
3. What responsible investment options do you offer your customers?
Our Green Pensions Report reveals that the vast majority (82 per cent) of UK workers are increasingly expecting their employers to take an active stance on ESG issues, with strong workplace policies around sustainability. Enabling customers to align their investments with their values is important to us. It's why we offer a wide range of sustainable fund options.
We provide various ESG funds to our clients and incorporate ESG factors into our default pension strategy. Additionally, we collaborate with fund managers to create funds that favour companies reducing emissions and advancing climate and environmental solutions.
4. What percentage of the total funds you offer does this equate to? 
Currently this is hard to answer as there are varied definitions of what can be considered 'sustainable', 'ESG' or 'Responsible Investment' options in the marketplace. Once the guidance from the Financial Conduct Authority (FCA) is released through its Sustainability Disclosures Requirements (SDR), we will be able to apply that as a formal labelling system.
---
Top sustainable investment platforms
---
5. Which asset managers do you use for your responsible investment funds? 
We work with asset managers such as Schroders, BlackRock, Abrdn, Robeco and Impax.
With our existing asset managers, we have set a deadline of the end of 2024 for becoming signatories to the UK Stewardship Code 2020 (if applicable in their jurisdiction, or an equivalent). For new asset managers, we require them to be signatories to initiatives like the UN Principles of Responsible Investment (PRI) and the UK Stewardship Code 2020 before beginning work with us.
6. Do you have responsible investing guidelines that cover ALL your investments? 
Our RI framework and Exclusions and Stewardship policies apply to all our investments, and we have established a robust governance process. Part of this means not investing in companies or industries if they're involved in activities we believe pose too much of an investment risk. This includes those manufacturing controversial weapons, deriving more than five per cent revenue from thermal coal production or more than 10 per cent revenue from the manufacture and distribution of tobacco products.
7. What are your views on greenwashing? How badly are regulations needed to guard against this?
We support regulations against greenwashing but also caution against "greenhushing", where companies hide their sustainability efforts. Striking the right balance is crucial for healthy competition and improvement. We welcome the Financial Conduct Authority's proposed new SDRs and are preparing for the changes.
---
Greenwash: 6 questions to ask your fund manager
---
8. What responsible finance goals would you like to achieve in the future?
Our future responsible finance goals include boosting nature-related concerns in sustainable investing, addressing environmental issues through collaboration, and improving human rights in business and supply chains.
Ultimately, we're committed to supporting continual positive change while safeguarding our members' savings and investments. Ongoing collaboration between industry and government will prove essential for achieving these goals.