Doing anything for the first time can feel daunting, and investing is no different. This is especially true in the current uncertain economic climate and cost-of-living crisis. But it doesn't need to be.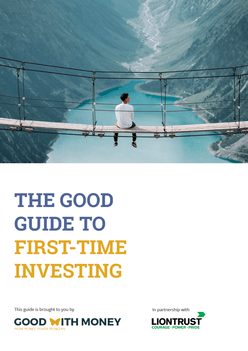 Taking your first steps into investing really can bring you life-changing rewards over the long term. With the right investments, you can also make a meaningful positive impact on the planet and society too.
Our new Good Guide for First-Time Investors, sponsored by sustainable investment specialists Liontrust, provides a handy roadmap for a first-timer's investment journey. 
It covers how to beat the biggest barriers to first-time investing, why investing – if you can afford to – is still important in a cost-of-living crisis, and a practical step-by-step guide to getting started. 
We look at the various options for holding your investments – such as the Stocks and Shares ISA, Lifetime ISA (LISA) and Innovative Finance ISA (IFISA) – so you can work out which one/ or combination is best for you.
This guide focuses largely on sustainable investment, which means you can aim for a good financial return while contributing to a better future for everyone. We therefore also tackle the important issue of greenwash (where investment products are made to look greener than they are) and how to avoid it.
So this #GoodMoneyWeek, take an important first step for your financial future and the planet – Download your free guide here:
Read our privacy policy here.