Who knows what the future holds? The last few years alone have thrown us a global pandemic, war in Europe, soaring inflation and cost-of-living crisis. 
For most people, money is tighter than ever and simply making ends meet from month-to-month is no easy task – let alone making a financial plan for the future.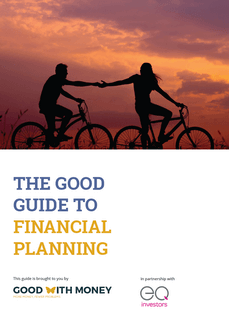 Despite this general unpredictability of life, having a semblance of a plan is a very good idea. Crucially, it can make the money you do have stretch much further and help you cope financially with whatever life has in store. 
This guide – sponsored by ethical financial planners EQ Investors – can help you get started with making your own plan, or you can dip into it at whatever part is most relevant to you. 
To make it easy to navigate, we have separated it into six key life events: buying a home, getting married, having kids, the 'peak earnings' years, and a financial curveball: divorce. Of course these events won't necessarily happen to you in that order, and indeed not necessarily at all.
Not everyone's lives pan out according to national averages. But whenever big life events do happen, the chances are you will have them and there will be opportunities to both spend and save large amounts of money along the way – and avoid losses that might otherwise have occurred without a plan. 
The trick is spotting the savings and investment opportunities and taking them – as early as possible. Part of that is knowing what's likely to be around the corner. 
Being more conscious about your money also means you can consider how it impacts the world around you. When you save, spend and invest in the right places, you can make a positive difference to the planet's future as well as your own. 
So dive in. Get planning! Life happens – but if you're ready for it, your finances will help rather than hinder your plans. 
Download your free guide here:
Read our privacy policy here.