We review Monzo – a digital challenger bank that offers current and savings accounts, and personal loans, all through an app on your phone.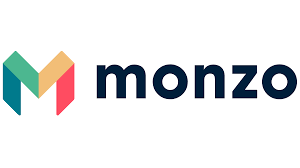 ---
The deal
Monzo is a UK digital challenger bank that operates entirely through an app on your phone. It offers a full UK current account for personal and business customers, integrated savings accounts (offered by other banks but still managed from your app), and personal loans. All with its signature bright coral Mastercard.
User-friendliness
Monzo is extremely easy to set up and use, and the app is colourful and fun – and packed with cool features (see below). As long as you are comfortable doing all of your banking through your mobile phone, Monzo makes managing your money super simple.
---
Top 7 ethical savings accounts
---
Is it safe?
Yes, it is as safe as any bank. Your money in Monzo is protected by the Financial Services Compensation Scheme (FSCS) up to £85,000. The FSCS is an independent statutory fund set up to safeguard consumer finances in the event of a bank being unable to meet its payment demands. Monzo has full FSCS protection, covering up to £85,000 of your money – as is the standard for UK bank accounts.
Is Monzo ethical?
Monzo describes itself as a socially-responsible business. It invests its customer deposits "safely and ethically", does not engage in any artificial tax planning, and has "a zero tolerance approach to modern slavery and human trafficking".
However, although Monzo does not invest in fossil-fuel-based energy companies itself, it does offer savings accounts via third-party banks that do. Its partners Investec and Shawbrook Bank have poor ethical ratings from Ethical Consumer Magazine.
Monzo has also been criticised for excessive remuneration of directors or other staff. In 2023, its highest paid director received a total of £2.637 million, £2 million of which was in the form of share-based payments.
As a branchless, digital bank, Monzo has a relatively low carbon footprint. It has a goal of reaching net zero carbon emissions by 2030. The bank rewards its customers for switching to green energy with OVO Energy or Octopus Energy with £75 in cash back. Octopus is a 100 per cent green energy provider, while OVO's tariffs are 33 per cent green by default and you can upgrade to a 100 per cent green option for £10 a month.
It's worth nothing that in a recent investigation by consumer magazine Which?, Monzo failed to respond to questions on how ethical it is.
---
Top 5 green energy providers in 2023
---
Unique selling points
New flashback feature. You can earn two to 35 per cent cashback when you use your Monzo card in a range of retailers including Asda, Boots, Disney Plus and H&M.
Salary sorter. As soon as you get paid, Monzo can divvy up your salary into spending, saving and bills.
Get paid early. Monzo allows its current account customers to receive their salary a day early.
Spending budgets. The 'Trends' feature lets you see what you'll earn, spend, and save across the month. The newer 'Targets' feature lets you set a monthly spending target and see how you're tracking in real time on a graph.
Savings and bills pots. Monzo lets you split your money into interest-earning savings pots – so you can have different pots for different savings goals. Currently it's offering "up to 5.20 per cent(AER/Gross fixed)" interest on a 12-month Fixed Pot with a £500 minimum deposit to open. You can round up "spare change" from your purchases into its own pot, although this won't earn interest. You can also get direct debits and standing orders paid from a 'bills pot', making them easier to budget for (this doesn't include subscriptions though).
Free cash withdrawals and no transaction fees abroad. Take out £250 cash for free in the European Economic Area (EEA), or up to £200 anywhere else (there's a three per cent charge after this). Contactless payments and spending overseas is also free.
Energy switching. If you switch energy provider using the app then you can get up to £75 cash back.
Joint accounts. Open a joint account with another Monzo customer.
Business accounts. Depending on the size of your business, Monzo offers a 'Business Lite' or 'Pro' account. Monzo recently launched Business Instant Access Savings, which allows business owners to grow their savings while having quick access to their money.
Personal loans. Monzo offers personal loans of up to £25,000.
Credit card. The Monzo Flex card is interest free over three monthly payments (check eligibility), or you can choose from six and 12 monthly payments at 29 per cent APR representative (variable).
Track your mortgage. See your monthly payment amount and the total you owe.
The plus points
Monzo offers customers a simple, intuitive and 'always available' way to manage their money. Although it doesn't have physical branches (which might put some people off), in many ways it works far harder than a traditional high street bank. Features including splitting your salary, rounding up spare change and offering 'savings pots' for different goals mean it's easier to keep track of your spending and saving.
Any drawbacks?
The rules on cash deposits at local paypoints might frustrate some. There's a £1 fee for each deposit and you can only pay in £5 to £300 at any one time, and up to £1,000 every 180 rolling days (£500 for 16 to 17-year-olds).
Cost of use
Monzo is (almost) completely free to use both in the UK and abroad. Card payments are free in the UK and abroad, as are UK cash machine withdrawals. Foreign ATM withdrawals are free up to £200 a month, with a three per cent fee after that.
Monzo has a premium offering, Monzo Plus, that offers extra features (such as Open Banking where you can see accounts with other providers, interest on your money and personalised budgeting) in return for £5 per month. The Premium account adds worldwide phone and travel insurance for £15 per month – and you get a stand-out white metal card.
There is an optional overdraft of up to £2,000 that customers can activate in the app. Monzo charges an interest rate of 19 per cent, 29 per cent or (a very steep) 39 per cent EAR depending on your credit score.
How do these costs compare to competitors?
Monzo's closest competitor Starling Bank offers slightly cheaper arranged overdrafts, with interest charged at 15 per cent, 25 per cent or 35 per cent EAR (variable) based on the customer's credit score.
Revolut offers free ATM withdrawals of up to £200 per month with a two per cent fee after this. However you can choose to pay a fee each month (£6.99 or £12.99) for additional benefits including unlimited free cash withdrawals. It doesn't have an overdraft facility so if a purchase exceeds your available funds the transaction will be declined.
Other options
Similar digital banks worth considering are:

---
Top 6 ethical current accounts
---
Good With Money occasionally uses affiliate links to providers or offers, where relevant. This means that if you open an account or buy a service after following the link, Good With Money is paid a small referral fee. We choose our affiliates carefully and in line with the overall mission of the site.