Good With Money is launching a "star switchers" promotion to unshackle bill payers from the Big Six, make Britain greener and SAVE YOU MONEY during this time of financial uncertainty.
The price of energy from renewable sources tends to be less volatile than that from fossil fuels. Energy prices are forecast to rise as a result of the Leave vote in the EU referendum, so by switching, you might find your bills remain lower for longer, too.
For the next three months, we'll feature happy customers of some of the UK's brightest, cleanest energy suppliers, explaining why they switched.
Get happier energy
The Competition and Markets Authority found that 70 per cent of the domestic customers of the six largest energy firms are still on the more expensive 'default' standard variable tariff. These tariffs are screamingly expensive.
Dozens of competitors have entered the market and the average user can save hundreds of pounds a year with a very easy switch. Thanks to the raft of 100 per cent renewable energy suppliers that are joining in, you can save money and a lot of carbon emissions, too. (See our October 2015 guide to cheaper, cleaner tariffs, here.)
Star switcher #1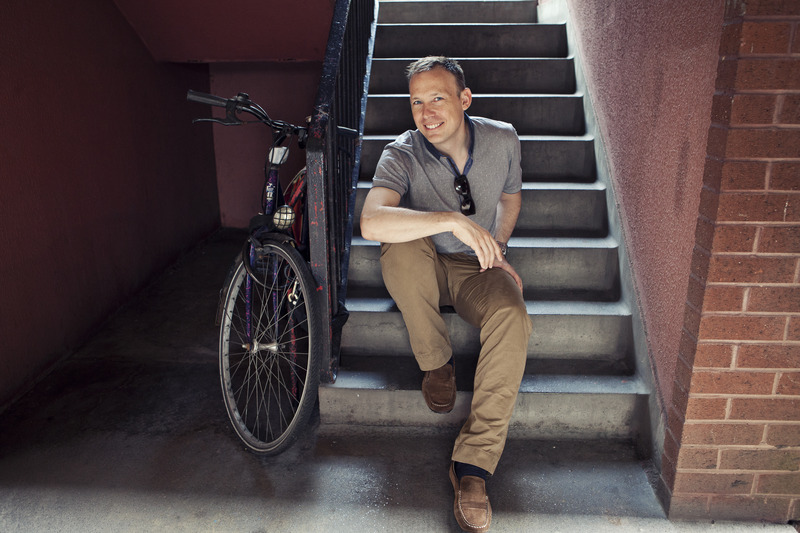 Take Peter, for example.
Peter Atkinson, 45, lives in a flat in East London. The flat has an electric boiler, so his electricity bills are on the high side. He originally had a deal with EDF, which he ditched in favour of Sainsbury's Energy. This deal finished in April, when, via uSwitch.com, he found Bulb.
"I felt prickled about carbon emissions and I work in technology. I am super interested in things like Tesla and I thought, wouldn't it be cool to have an electric car in the garage that is powered by renewable energy? Bulb wasn't the very cheapest, but it was only £100 off the very cheapest, so in terms of putting my money where my mouth is, this felt like the best deal. I even posted my decision on Facebook. I was so impressed that I could be 100% renewable for just £100 more than the very cheapest deal.
I like Bulb. The website is well-designed and there have been no problems. They are really friendly. I like the idea of this new industry, the environmental credentials and the community."

100% renewable energy suppliers
These are no longer typically more expensive than non-green tariffs. They might not be the absolute cheapest (this is about £713 for an average user, from Iresa), but some of them are there or thereabouts – and they are certainly way better value than the most expensive – Extra Energy's Variable tariff, at a not appealing £1,116.
Bulb has stripped out all of the unnecessary stuff when it comes to supplying energy, so that it can make renewable energy super-cheap. Founded by Amit and Hayden, two former traditional energy bods, it's average tariff is £834 – not the absolute cheapest but in the cheapest third of all UK energy tariffs currently available. It is the second cheapest 100% renewable tariff on the market and has fantastic reviews on trustpilot.com, as well as its own community discussion group – and a very cool feel to it indeed. New sign ups get £50 if they refer a friend (who also gets £50).

Anyone using this referral link from Good With Money will get £50 straight into their new Bulb account.
Ecotricity
Another green supplier loved by its customers, Ecotricity is the original renewable energy pioneer. Run by the "ex-hippy" Dale Vince, this supplier is on a mission to get Britain green, by, for example, investing a lot in electric car charging points around UK and green gas, as well as its traditional renewable energy supplies of wind and solar. It also rates highly for customer service, but at an average £1,074 for dual fuel, it is also the most expensive ultra-green option.
Good Energy 
Good Energy is one of the most established 100% electricity suppliers in the UK. It is also now making moves into green gas supply. Good Energy is consistently highly rated for customer service by its customers and by independent rating organisations such as Which?. Customers love it so much they keep investing in the company too. The tariffs are not the cheapest renewable energy tariffs on the market, but if you are on a variable rate from a Big Six provider, chances are you'd still save. £1,053 a year for a dual fuel tariff.
One of the earliest good value almost 100% green electricity tariffs, Green Star's average green tariff costs £933. "Renewable energy is not an afterthought", it says. It has published a handy breakdown of its fuel mix:

As part of the retailer's "Plan A" programme, it says it is "sourcing responsibly, reducing waste and helping communities, we believe we can do our bit to help protect the planet." 100% of its electricity supply is matched from renewable sources – it generates hydro power in Great Britain that is equivalent to customers' electricity consumption. The M&S tariff sits right in the middle of the market, price-wise, at an average of £952, £239 above the cheapest and £264 cheaper than the most expensive. You get a £40 gift card too.
Octopus Energy
The newest tariff on the block, Octopus Energy, launched only two weeks ago. A challenger spun out of Octopus Investments, a venture capital firm that has invested in a lot of renewable energy over the years, is undercutting the rest massively, with fixed and variable rate tariffs with an average price of £743.

 Bulb, a company that 100% shares our goal of value with values, pays Good With Money for each new customer that signs up to its service using the Good With Money referral link. You can read our review of Bulb here. For more information on how Good With Money builds commercial relationships with like-minded companies, please see our Get Involved and About This Site pages.