Even the most dedicated savers are finding it hard to go as low on rates as some savings accounts are requiring.
Accepting an interest rate of 1 per cent when inflation is chafing 2 per cent is harder than a limbo contest after five sambucas (not tried it for a good few years).
Yet, despite interest rates on cash savings accounts failing to keep pace with inflation, the majority of us still keep most of our worldly wealth in cash accounts earning less than 2 per cent.
Part of the reason is risk aversion, ie. we at least know that our money, even if it is earning bob all, is covered by the Financial Services Compensation Scheme, and if your savings are hard-earned, well, who can blame you.
If you simply CANNOT step away from the cash, read on for the best rates currently available, even if "best" should be followed by "..of a bad bunch".
via GIPHY How to navigate the current savings market?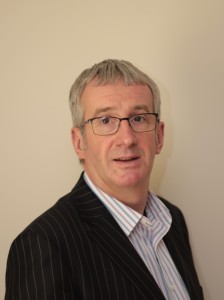 Andrew Hagger, Good With Money expert says: "The savings market has been depressed for what seems like an eternity, however there are a few signs that rates are starting to pick up, particularly in the fixed rate savings market.
Charter Savings Bank has just launched a really competitive range of deals and now is the best buy provider from terms of 1 – 4 years."
Fixed Rate Savings Bonds
Provider
Account
Rate (AER)
Charter Savings Bank
1 Year Fixed Rate Bond
1.60%
Charter Savings Bank
2 Year Fixed Rate Bond
1.75%
Charter Savings Bank
3 Year Fixed Rate Bond
1.85%
Charter Savings Bank
4 Year Fixed Rate Bond
2.06%
Secure Trust Bank
5 Year Fixed Rate Bond
2.20%
Moneycomms.co.uk 21.02.2017
"There is a lot of competition in the fixed rate savings arena with niche players and challengers fighting hard for best buy recognition – the main drivers in this space in recent weeks apart from Charter Savings have been Atom Bank, Ikano Bank, Masthaven Bank and Paragon Bank
Fixed rate accounts typically tend to offer better rates than cash ISAs and thanks to the personal savings allowance, you won't pay tax on the interest (unless you earn more than £1,000 in interest if you are a basic-rate taxpayer, or more than £500 in interest if you are a higher rate taxpayer, which, to be frank, is unlikely, unless you are already retired).
"The fixed rates on cash ISAs are way below those offered on fixed rate savings equivalents – for example the best buy 5-year ISA only just pips the 1-year fixed rate savings bond."
Fixed Rate Cash ISAs
Provider
Account
Rate (AER)
Virgin Money
1 Year Fixed Rate Cash E-ISA
1.05%
Aldermore
2 Year Fixed Rate Cash ISA
1.20%
Paragon Bank
3 Year Fixed Rate Cash ISA
1.30%
Hodge Bank
4 Year Fixed Rate ISA
1.30%
Virgin Money
5 Year Fixed Rate Cash E-ISA
1.65%
Moneycomms.co.uk 21.02.2017
So if you've been thinking about switching to a challenger but aren't quite brave enough to go the whole hog with a current account, moving some of your cash savings to one of these institutions could be a good way for you to try them out.
Ethical savings accounts
With rates so low, if you remain in cash, you may as well put it in an account with an ethical provider, such as Charity Bank or Triodos. They invest your money into social and environmental businesses and projects. Returns are as poor as on mainstream accounts, at around 1 per cent, but with the difference between 1 and 1.3 per cent being a few pennies extra each month on the balance, it's what we'd do (if we were going to put money into cash savings).
Easy access accounts
If you like the freedom of easy access savings, then here are Andrew Hagger's current top 8 best options for savings accounts and easy access cash ISAs:
Easy Access Savings Accounts
Provider
Account
Rate (AER)
RCI Bank
Freedom Savings Account
1.10%
Leeds Building Society
Limited Issue Online Access A/C
1.05%
West Brom Building Society
Websave Bonus Saver
1.05%
Post Office Money
Online Saver (Issue 23)
1.01%
Moneycomms.co.uk 21.02.2017
Easy Access Cash ISA Accounts
Provider
Account
Rate (AER)
Paragon Bank
Limited Edition Easy Access ISA
1.05%
Virgin Money
Defined Access E-ISA
1.01%
NS&I
Direct ISA
1.00%
Coventry Building Society
Easy Access ISA
0.90%
Moneycomms.co.uk 21.02.2017
The peer-to-peer option
If the rates are just too low on cash but you are still a bit shy of the stock market,  there is another way to get slightly higher returns. Your capital is at risk with peer-to-peer lending, but it is now a well-established sector and rates are higher than on cash. You can lend to (invest in) a whole range of sectors, from UK small businesses, to individual borrowers, to buy-to-let property or energy. Funding Circle, Ratesetter and Zopa are the three biggest names in the market.
However those platforms do not yet offer the tax-free P2P option – the newly introduced Innovative Finance ISA. The IFISA is the newest ISA product and offers solid rates, in some cases up to 6  or 8 per cent. Find out more on the different products and providers in our free guide, downloadable here. IFISA providers include Abundance Investment, Crowd2Fund, Crowdstacker and The Lending Works. Abundance Investment is currently offering 2 per cent on all cash balances invested until 31 May, which can be converted into an IFISA (see below) when projects become available to invest in.
Bruce Davis, cofounder and joint MD of Abundance said: "We want to turn investing in ISAs from something gathering dust in the forgotten corner of a bank or riding the roller coaster of global stock markets into something that makes a difference in the real world. Investors' money will be working harder than it would in the bank, boosting the UK's green economy and sustainable infrastructure, and returns will be tax-free."