Consumer prices are rising at their fastest rate for more than three years, hitting 2.3 per cent in February and dealing a hard blow to the economy ahead of the triggering of Article 50 and formal Brexit proceedings.
The rise in inflation is a direct result of the weaker £, which is in turn a consequence of the UK's decision to leave the EU.
What the experts say:
The cash savings account has become the finance equivalent of the chocolate teapot
Calum Bennie, Scottish Friendly's savings specialist, said: "If proof was needed that a squeeze is underway, this is it. And with prices expected to rise further this year as a result of the fall in sterling, things will only get tougher for consumers whose wages are not rising sufficiently to keep pace. Shopping smarter or even cutting back spending are some of the ways we will cope while still trying to put money aside for the future."

Richard Theo, chief executive of Wealthify, said: "Inflation is the grim reaper of cash savings, and now that it has risen above the Bank of England's target to 2.3%, it will be more deadly than ever.
We are suffering a silent savings crisis. Rising inflation is another blow to Britons who already suffer rock-bottom interest rates and minimal returns from their cash savings. When inflation sat at 1.8% it was wiping £7.98bn from Britain's £700bn cash savings annually. With no movement from the MPC on base rate, inflation will continue to erode billions of pounds every single year.
With inflation at its highest level since 2013, the cash savings account has become the finance equivalent of the chocolate teapot. Savers need to act now and find alternative ways to grow their money. It's high time savers take the fight to inflation and look to investing their money instead, to create the meaningful returns that will help buy houses, pay for weddings and send kids off to university."
James Klempster, Head of Investment Management at Momentum UK, said: "The weakness in sterling that occurred in the aftermath of the EU vote continued to make itself felt in consumer prices and housing costs throughout February. Given wage growth slowed down significantly during this period from 2.6pc to 2.3pc this is a serious threat to living standards. The next step is to see how much of this increase in prices can be included in wage negotiation, otherwise we will start to see consumers feeling the pinch in their pockets.
"With the triggering of Article 50 just around the corner, Brexit headlines are sure to become a major force behind the moving pound in the days ahead. The harsher the stance the EU takes, the more the pressure is likely to be felt. That is why we believe it is imperative to invest today in a strategy that aims, deliberately to generate returns in excess of inflation as this is the best way to put your savings and investments on the path to financial wellness."
Want to understand why inflation can really mess up your money? Read this explainer post.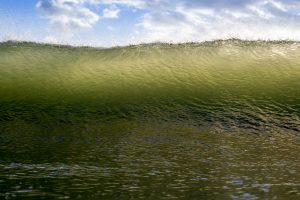 Top 7 tips to beat inflation:
If you are trying to save, move any savings you have in low-interest cash accounts somewhere with a higher rate of interest or maybe even the stock market, where there is a better chance of returns beating inflation. Read our IFISA guide and our Stocks and Shares ISA guide to get you started.

With your weekly food shop, stick with the offers and try to avoid imported foods. Go Best of British for basics, meat and vegetables. As a result of Brexit, imports are more expensive, which includes all those lovely French cheeses, wines and, well, pretty much all the food we really enjoy. The pattern of rising prices for imports and steadier prices for home-produced goods is not set to change imminently and the speed of rises may increase once Article 50 is triggered at the end of the month.
Drive less. In addition to food prices, the rising price of oil is pushing up prices.
Fix your mortgage. If you are on a variable rate, a decent long term fix might be calling your name, as interest rates are undoubtedly set to rise.
Holiday in the UK.
If you need to buy or transfer currency*, it might be a good idea to do so now in case of further slides in the £.
Make sure you are on one of the cheapest energy tariffs.
*This link will take you to Currencies Direct, which pays Good With Money a small commission fee if you use its transfer service.