Instagram: once a platform to share a few nicely-filtered images on your travels, now a place to make your fortune.
One in 20 Instagram users now "monetises" their posts and there has been a 34 per cent increase in the number of sponsored posts on Instagram in the last two years, according to Hopper, the instagram scheduling tool.
It has compiled an Instagram rich list, based on internal and publicly available data and on how much each user can charge for a single post. For some celebrities, this can be more than half a million dollars. Yes, for one post. Mind-boggling.
The research also separates "influencers" from "celebrities" – the former being people who have risen to fame via social media (and whose fame is more or less confined to social media).
The top 5 in the 2017 Celebrity Instagram Rich List are:
Selena Gomez – 122 million followers – $550,000 per post
Kim Kardashian – 100 million followers – $500,000 per post
Cristiano Ronaldo – 104 million followers – $400,000 per post
Kylie Jenner – 95 million followers – $400,000 per post
Kendall Jenner – 81.7 million followers – $370,000 per post
The top 5 in the 2017 Influencer Instagram Rich List are:
Huda Kattan – 20.5 million followers – $18,000 per post
Cameron Dallas – 19.8 million followers – $17,000 per post
Jen Selter – 11.3 million followers – $15,000 per post
Zoella  – 11.1 million followers – $14,000 per post
Nash Grier – 10.2 million followers – $13,000 per post
Mike Bandar, co-founder of HopperHQ.com said: "Instagram is now an incredibly effective marketing tool for brands and it's fascinating to see how celebrities and influencers are able to monetise their accounts to so effectively. With approximately 700 million active monthly users across the world, it offers a wealth of potential customers for brands that have the budget to harness the influence of the people on our lists, and a chance for people to make a real career out of 'gramming'.
"In the last couple of years influencers and celebrities have really caught on to the fact that endorsing brands on Instagram pays off, and as you can see from our Rich Lists, there is a serious amount of money to be made. However, it is important that Instagram users are aware their favourite celebs and bloggers are being paid to promote products and services so they can understand when they are being sold to as part of content. The recent introduction of the 'paid partnership' label will go some way to ensuring there's more transparency on the platform."
If you are thinking of ditching your job and pursuing a career in insta-influencing, do bear in mind that 19 out of 20 Instagram users do not monetise their posts, and of those that do, the far greater proportion do not make half a million dollars per post.
While there's nothing wrong with a bit of entrepreneurialism, there could be easier ways to make money.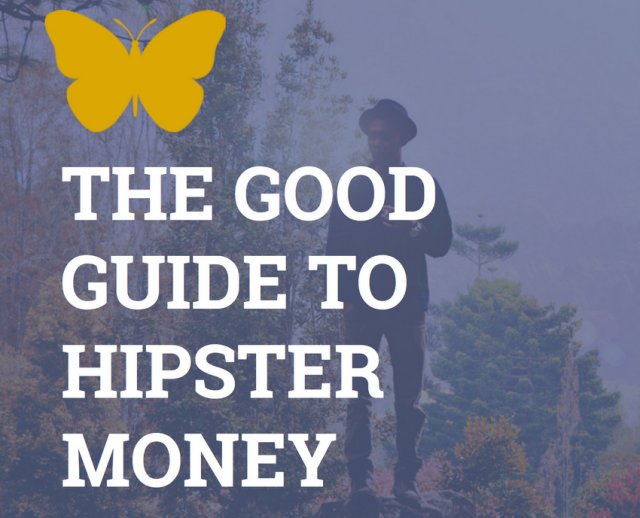 Download our free guide to hipster money for starters.
Or maybe open a savings account, Stocks and Shares or Lifetime ISA or Innovative Finance ISA instead? Or maybe even adding to your pension contributions? Savings will earn you interest and the ISAs and pensions can earn you returns and tax relief. A much easier earner than photographing your life away.