Contrary to popular belief, students today are so under pressure when it comes to their cash that they are forced to be significantly more frugal and savvy with their money than their parents' generation.
New research from Nationwide shows students are more likely to opt for a night of Netflix rather than a night in a club. 10 per cent less likely than their parents to spend money going out, today's students also prefer to save money and do their drinking at home – although they consume around the same amount of booze as their parents.
Dan King, Nationwide's Head of FlexStudent, said: "Our latest research clearly breaks the myth that current students are all partying and enjoying themselves. In actual fact, the 2017 intake are far more likely to shun the party lifestyle for a more frugal, hardworking one. Staying in has become the new going out."
According to student money website Save the Student, 84 per cent of students are struggling to make ends meet. And with the pay rate on student loans rising from 4.6 per cent to 6.1 per cent this month, it's no wonder that new students are predicted to rack up debts of between £43,000 to £57,000 according to the Institute of Fiscal Studies.
Meanwhile a study by insurance company Endsleigh discovered more than a quarter of students say their first loan installment lasts less than a month. And, according to Debut, the student and graduate career app, 65 per cent of students don't know what their student loan amount, repayments, interest rate or repayments are.
Nationwide's poll revealed more than 58 per cent of students admitted to borrowing money throughout their time at uni, whereas 71 per cent of parents said they never had to borrow. Research carried out by the National Union of Students found that students spend 85 per cent of their loan on rent, so it is unsurprising that 45 per cent of students in the Nationwide study admitted they would like to live at home to save costs.
"With more students than ever taking out loans to fund their courses and lives, it is perhaps no wonder that spending is highlighted as the biggest regret current students have in their first year", King added.
Given that balancing the books is as much of a challenge as reading them, choosing the right bank account will be high on the priority list for students, with many of them running their own finances for the first time.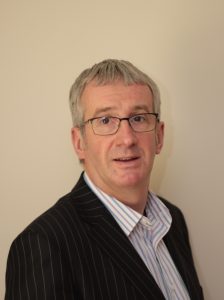 We asked Good With Money expert Andrew Hagger to review the best student accounts on the market. He rates the Santander student offer of a free 4 year 16-25 railcard. This account has a slightly smaller overdraft limit so students would need to be careful when managing their debt. The other Big Four banks also offer varying degrees of cashback or other discount deals, and all also have substantial overdraft allowances. The Nationwide FlexStudent account offers cashback from specified retailers, free cash withdrawals abroad and 1 per cent interest up to £1,000. You can see the full comparison at the end of this blog.
Sadly, the Co-operative Bank is no longer offering a student account this year, leaving virtually no real 'ethical' options for those who prefer a greener bank account. However, students could consider one of the new Triodos Bank current accounts, which do levy a small monthly fee of £3 but the authorised overdraft charges are clear and transparent, and users can be assured Triodos only funds positive impact activities such as real economy, local and organic businesses, environmentally positive businesses and charity and social enterprise.
With freshers' week looming, here are some top tips courtesy of online home rental website Spotahome and Yorkshire Building Society to help students get a score grade on their money management.
Set a budget and review it regularly – make sure that you are fully in control of your expenditure. There are lots of free mobile apps like

Cleo

that can help you keep track of your spending, or even one of the new wave of mobile bank accounts, bank cards and prepaid cards such as

Monzo

or

Tandem

, that can help you cap your spending.

Avoid excessive take-aways, no matter how easy they are. Cooking for yourself can save you hundreds of pounds a month. If cooking isn't your forte, YouTube and social media platforms such as Facebook or Instagram are packed full of cookery videos and tips on how to create cheap yet filling meals. Going vegetarian or even vegan can be a great way to save on food, eat more healthily and do your bit for the planet at the same time.
Always ask for a student discount!! Consider joining exclusive discount deals such as the NUS Extra Card and Unidays.com where you can save on brands you use regularly. Amazon Music Unlimited is offering an introductory offer for eligible Prime Student members – they can join now to receive 6 months for just £6, Amazon is offering students a six-month free trial of Prime Student  including exclusive access to Amazon Tickets pre-sales and Prime Live Events, Prime Reading and AWS cloud storage.
Textbooks are a costly but essential expenditure. Before you shell out, check your university or public library to see if they are available there. Some books are also available as e-books, and you can download them for a fraction of the price. This can save you a significant amount each semester. Amazon and second-hand booksellers are also a great option for securing cheaper versions of your allocated textbooks. Don't forget, you can make some money back by selling your books once you have finished with them, Amazon, eBay and even apps such as Ziffit are great for selling books.
Travel can be extremely costly. If your university is far from your home town, consider getting a Young Person's rail card. It costs £30 and it will save you 1/3 on rail fares throughout Great Britain. There are also bus companies that offer very cheap fares, such as Megabus. If you live off campus, you can save money by walking or cycling, saving you tons in transport cost – not to mention it's better for the environment – and it's also a great way to stay fit – saving you the cost of a gym membership. For example, Great Western Railway (GWR) have launched a great value saving offer running from today through to the 9 December where 16-25 railcard holders can get 50% off on Advance Single Tickets when booked via the GWR website.
Don't forget about insurance for all your worldly possessions. Yorkshire Building Society recommends first checking whether they are covered on your parents' policy. You may need to take out your own insurance policy, in which case you need to ensure you know what will be covered and what cannot be covered. Also be aware that some insurance policies don't provide cover outside of term-time and you would not be able to claim for any losses that occurred during that time.
Here's the full breakdown of student current account features and charges from Moneycomms: Student accounts 2017 .
For more good money tips sign up to our weekly newsletter.