Choosing eco-friendly cleaning products for your home is one of the simplest ways to swap to a more sustainable lifestyle. With the coronavirus pandemic leading to a sharp rise in the sales of cleaning products, avoiding mainstream brands that rely on single-use plastic and man-made chemicals can make a big difference to the planet.
One way to be more planet-friendly at home is to make your own cleaning products using natural, homemade ingredients such as lemon, bicarbonate of soda and white wine vinegar. However, if you don't have the time to make your own products (or just aren't a big fan of the smell!), there are sustainable brands out there that focus on plant-based ingredients and plastic-free packaging.
What makes cleaning products eco-friendly?
The term 'eco-friendly' can be a bit confusing when it comes to cleaning products. They will cover a range of issues such as:
Not using single use plastic
Being entirely plastic free
Not containing toxic chemicals
Being vegan and/or cruelty free
Containing biodegradable ingredients
Being plant-based
Being refillable
Reducing or eliminating waste
Recyclable packaging
However, not every eco-friendly cleaning brand will be able to tick off ALL of these, so you'll need to focus on the ones you care about the most.
Here are some of our favourite British brands, that can be delivered to your door:

1. KINN
KINN creates non-toxic and plant-based products for body and home. A British brand run by a mother and daughter team, its name comes from the word 'kin' meaning family.
The antibacterial household cleaning range is enriched with essential oils and a neutral PH that's kind on your skin, and all formulas are ECO certified and free from the nasties found in many mainstream cleaners.
The plant-based laundry care was named Editors Choice at the Beauty Shortlist Wellbeing Awards 2019.
2.The Squeeky Shop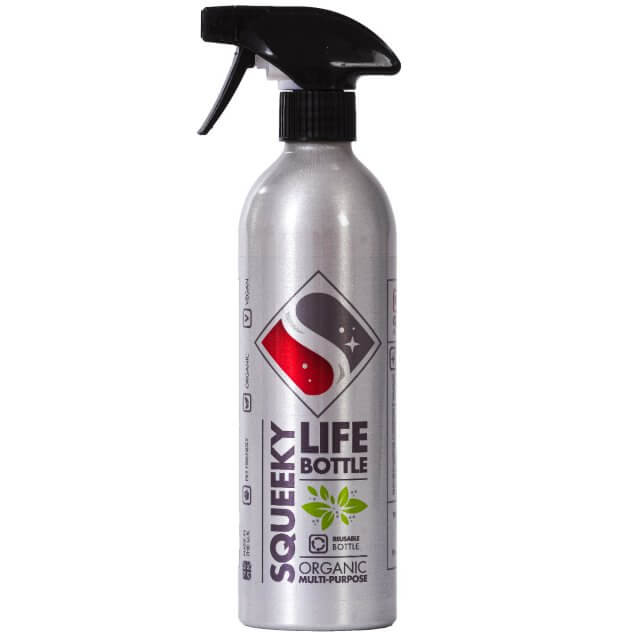 The Squeeky Shop makes 100 per cent organic, natural cleaning products made with essential oils, plant extracts and minerals. This makes them a good option for those who suffer from skin conditions such as eczema and dermatitis. They are also vegan-friendly and safe for pets.2.
The Squeeky Shop uses aluminium bottles for its cleaning products – eliminating the need for plastic all together. The bottles are designed to last 'a lifetime', and are simply refilled with concentrate which you add water to at home. The smaller refills have many benefits including a reduced carbon footprint, less packaging and less storage.
3. Clean Living
Clean Living also uses a refillable system, with metal bottles and concentrated pouches of plant-based cleaning mixes.
The range is 100 per cent natural, PH neutral, vegan friendly and does not harm aquatic life, as many shop-bought products can. They are free from harsh, toxic chemicals including sodium hydroxide, chlorine, phosphate, ammonia and solvents.
By cutting out water (which makes up at least 90 per cent of most cleaning sprays), Clean Living reduces the product's carbon emissions and transport costs.
The brand hasn't cut out plastic entirely, but the plastic spray part of the bottle is designed to be reused and the plastic refill sachets can be returned to be recycled.
4. Eco-Egg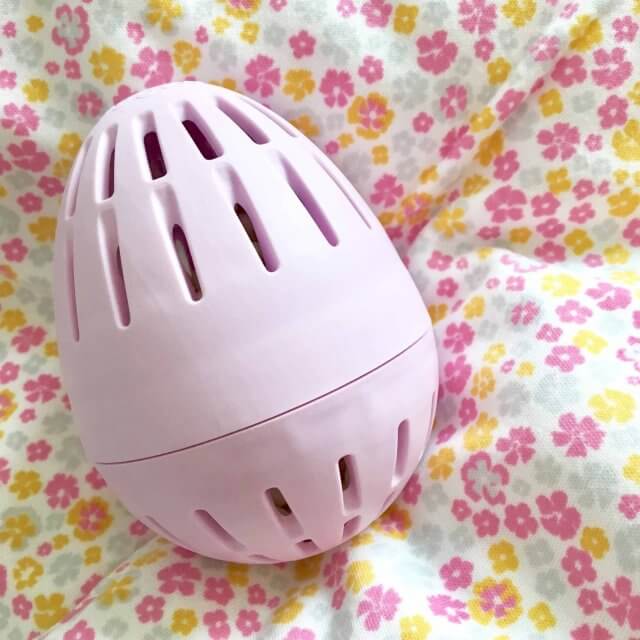 Eco-Egg is an eco-friendly and reusable alternative to laundry detergent and fabric conditioner. It contains natural, mineral pellets which activate in the water to gently remove dirt and leave your clothes thoroughly clean. Best of all, one 'egg' can be used in over 200 washes – you then simply buy more pellets to refill your egg.
The egg is guaranteed for 10 years, cutting down enormously on plastic use. The Eco-Egg is suitable for allergy-sufferers and those with sensitive skin, and has never been tested on animals.
5. Homethings
Homethings, which launched in May 2020, is out to remove single-use plastics from home cleaning.
It sells non-toxic, effervescent cleaning tablets, which mean you can refill the same bottle again and again at home using just tap water. Its starter kit contains three refillable glass bottles and three cleaning tablets (1x All Purpose, 1x Bathroom, 1x Glass + Mirror). Or, you can just buy the tablets and use old bottles you've got to hand at home.
If you're worried about breaking the glass bottles, they are are made of shatter and heat resistant borosilicate glass and come with silicone sleeves to help protect them from any knocks, bumps or grazes.
6. Smol
Smol makes eco-friendly laundry and dishwasher capsules brand that are 100 per cent plastic free and child safe.
The capsules, which are delivered in a cardboard box through your letterbox, are cruelty free and have no animal derived ingredients. They also contain fewer chemicals than supermarket options.
Every pack bought saves 60 grams of plastic compared to regular dishwasher and laundry brands.
You can order a 24-capsule pack at intervals to suit your washing needs, and at often half the price of mainstream brands.