To celebrate Good Money Week – which helps you find sustainable and ethical options for banking, pensions, savings and investments – we're showcasing our 'Good Egg' companies. These are financial providers that can PROVE they make a positive difference the planet and society, as well as their customers. Here we look at Pennine Wealth Solutions.
---

Pennine Wealth Solutions is a wealth manager based in Lancashire and retains a local focus, although it caters for clients from all over the UK.
Launched in 2011, it offers a wide range of portfolio options that cater to investors with different objectives, risk profiles, and priorities. It currently has more than £165 million invested from around 4,400 investors. Pennine Wealth works with IFAs and is run by George Critchley, senior partner.
In 2016, it launched Positive Pennine Portfolios in association with 3D Investing (now part of Square Mile Research), which consist of a range of investments that have a positive impact on the environment and society, as well as demonstrating good returns over the long term.
Pennine is one of only a handful of wealth managers in the UK offering positive impact portfolios and believes this is a key growth area, as investors increasingly ask their individual financial advisors (IFAs) about this option.
---
See our latest Good Investment Review, featuring Pennine Wealth Solutions
---
What can you get from Pennine Wealth Solutions?
Sustainable investing
The Positive Pennine Portfolios are designed to help meet the United Nations Sustainable Development Goals (SDGs). Also known as the Global Goals, these were adopted by the United Nations in 2015 as a universal call to action to end poverty and protect the planet.
The portfolios, which are actively managed, are designed to achieve capital growth over the long term using a wide variety of investments that make a social or environmental difference in line with the SDGs. They also avoid harmful areas such as tobacco, armaments and mining.
You can access these through your IFA.
What's new with Pennine Wealth Solutions?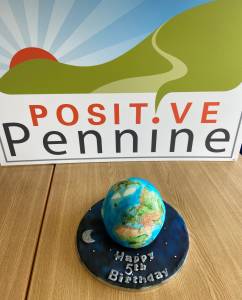 In August 2021, the Positive Pennine Portfolios reached their five year anniversary. They also hit the major milestone of £30 million of investments under management – that's £30 million being used to make a positive difference.