Despite interest rate rises and the ongoing cost-of-living crisis, Brits are prioritising holidays abroad.
A third of British holidaymakers will make at least TWO overseas trips this year, according to Advantage Travel Partnership. With travel almost back to pre-pandemic levels, we can be quick to forget the breather from tourism that lockdowns gave to the planet and wildlife.
If you are booking a holiday overseas this year or next, it's worth considering destinations where the money you spend can have a positive impact on the countries and communities you visit.
From banning sunscreen and reducing carbon and water footprints to making visitors take an oath swearing to protect the environment, we've rounded up the spots doing the most for sustainable travel:
Republic of Palau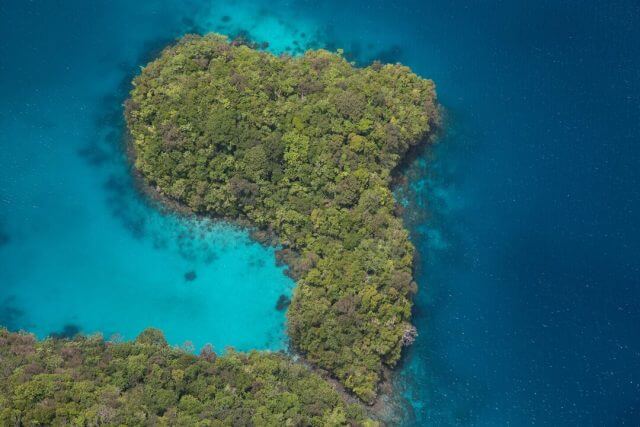 The small Pacific island of Palau may be home to only around 20,000 residents, but it makes an outsized effort to protect the planet. Last year it launched a world-first initiative offering tourists exclusive experiences based on how well they treat the environment and local culture – not by how much they spend.
The 'Ol'au Palau' programme, managed via an app, offers points to those who treat the island nation "gently and respectfully" by making sustainable decisions such as using reef-safe sunscreen, visiting culturally important sites (including the Belau National Museum and Bai, the oldest in Micronesia) and eating sustainably-sourced local food.
Palau is respected around the world for its efforts to make tourism sustainable. The 'Palau Pledge' requires all visitors to swear to protect the paradise island's natural and cultural heritage. The sale and use of reef-toxic sunscreen is banned on the island. It also has a dedicated marine sanctuary encompassing nearly 193,000 square miles or 80 per cent of its territorial waters.
Ljubljana, Slovenia
Slovenia's capital is recognised globally for its green conscience, with the majority of residents opting for cycling as their main mode of transport. Motorised traffic has been banned from the city centre since 2008. If you don't have your own bike, you can share one using the free Bicike(LJ) system.
The water of the Ljubljanica river winding through the city is potable, with its quality equalling that of subterranean water. More than 30 drinking fountains provide free refreshment throughout the summer months.
Almost half (46 percent) of the city's area is covered by indigenous forests – a 'green' sight worth visiting is the extensive Tivoli Park in the city centre.
Bhutan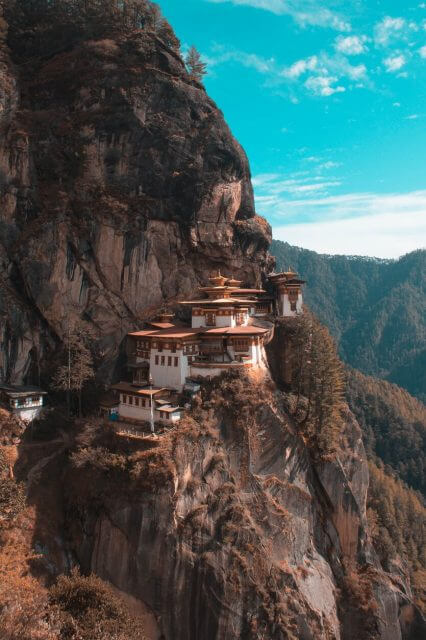 The small Himalaya kingdom of Bhutan has a reputation for giving more than it takes – it is the world's only carbon-negative country. The Constitution of Bhutan mandates that at least 60 per cent of its total land area must always remain under forest cover. Vast woodlands engulf approximately 70 per cent of the country, acting as a 'carbon sink' absorbing carbon dioxide from the atmosphere.
Not only is Bhutan one of the world's greenest countries, it is also arguably the happiest. And that's no coincidence. In 1972, King Jigme Singye Wangchuck developed the Gross National Happiness index based on four pillars: sustainable development, environmental protection, cultural preservation, and good governance.
Every guest to Bhutan pays a daily Sustainable Development Fee of around $200 (£158) while visiting the country. There is a 50 per cent discount for children between six and 12 and no charge for children five years and under. The fee does not include hotel or food costs. The fee is part of the country's goal to attract "high value, low volume" tourism.
The money goes towards upgrading infrastructure, training people in the travel industry, preserving cultural traditions, protecting the environment, and creating jobs that provide fair wages and working conditions.
Gozo, Malta
Malta's smaller, greener sister Gozo is on a mission to be an 'eco-island.' It aims to be net zero carbon emissions by 2030. The 'Eco Gozo' project encompasses many green activities from tree planting to restoring erosion-preventing rubble walls, organising clean-ups, sustainably managing water, promoting renewable energy, removing plastic debris from the sea and encouraging the use of public transport on the island's free buses.
Gozo has rejected high-rise hotels in favour of a softer, more sustainable approach. Its trump card is year-round outdoor adventures; it boasts some of Europe's best diving, as well as kayaking, surfing, e-biking, deep-water soloing, Segway tours and stand-up-paddleboarding.
Gozo has installed four innovative rainwater harvesting systems with a 500,000 litre capacity in primary schools across the island and has dramatically increased the use of renewable energy in government buildings and social housing.
Galápagos National Park

Tour operators taking visitors to the Galápagos National Park – which became the world's first UNESCO World Heritage Site in 1979 – are required to make their business as environmentally friendly as possible.
This includes taking steps to conserve water and energy, recycle and treat waste material, source locally-produced products and hire local employees on a fair wage.
Galápagos Conservancy encourages visitors to Galapagos to travel with accredited, licensed tour providers with a strong commitment to Galápagos conservation.
Berlin, Germany
With one third of the city covered in green, Berlin is bursting with nature and eco-culture. A 'Going Local' app aims to help counter over-tourism, divert tourist streams and organise park clean-ups. Berlin also runs a series of workshops to educate tourism stakeholders on zero waste practices.
In Berlin you can dine vegetarian and vegan almost everywhere, shop fairly and sustainably and stay in certified organic and eco hotels.
The city has solar-powered ferry connections, restaurants that send their composted food scraps back to the organic farmer, and green events like the Greentech Festival – a digital festival for inspiring people and ideas that aim to make the world better.
Chumbe Island, Tanzania
Chumbe Island, a few kilometres off the main island of Zanzibar, is known for its ecological innovation and exceptional coral reefs. In 1992 the fringing reef west of Chumbe Island was officially closed to fishing, boating, and diving.
Two years later, the 55-acre island and its surrounding waters were declared the Chumbe Island Coral Park, which contains the Chumbe Reef Sanctuary and the Closed Forest Reserve. The park is run by the non-profit organisation Chumbe Island Coral Park, which conducts marine research and small amounts of eco-tourism on the island.
The high quality of the reef is due to the limited human impact on the island and its waters.
Bardia, Nepal
Bardia is known for its wildlife conservation efforts including zero poaching which provides a safe habitat for species including the Royal Bengal tiger.
The island has successfully protected the species while also improving the livelihoods of residents by introducing predator-proof pens and biogas plants, which means locals don't have to illegally collect wood from the national park.