In this fintech enabled financial world, choosing between the apps and products now available online can feel confusing and overwhelming – especially when they all appear to do the same thing on the face of it. 
In response to demand for more guidance on how to choose the right one for you, Good With Money has introduced 'need to know' product and provider reviews.
Here we look at Wealth8 – a new investment platform aimed primarily at black and multi-ethnic communities in the UK. 
---
The deal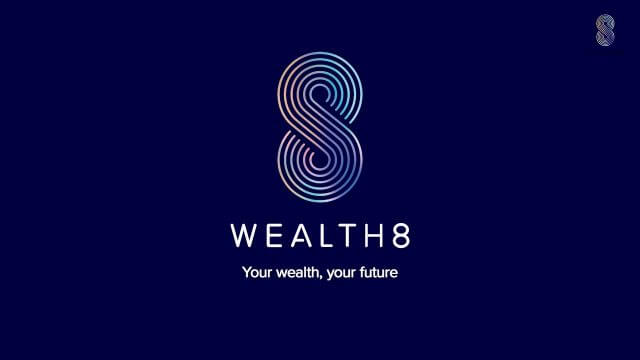 Launched in April 2021, Wealth8 is a digital wealth management platform aimed primarily at black and multiracial communities in the UK.
It is designed to provide easy and affordable access to wealth creation opportunities to people of all backgrounds in an effort to help bridge the ethnic wealth gap.
Figures from the Office for National Statistics show the average wealth for a Black African household was £34,000 between April 2016 and March 2018 compared to £314,000 for a White British household – a staggering ethnic wealth gap of £280,000.
Wealth8 says black and multi-ethnic communities are lagging behind in successful wealth creation due to a lack of financial education. It plans to tackle this by breaking through confusing financial jargon and providing them with the tools and knowledge needed to save and invest for the future.
Bimpe Nkontchou, co-founder of Wealth8, told Good With Money: "In the UK especially, it is the black and multi-ethnic groups who really have been left behind when it comes to investing. They are typically saving in low-interest cash accounts and really should be looking at investing. The problem is, to people who don't have millions of pounds the term 'wealth management' feels intimidating. We're aiming to demystify the idea of growing wealth and make it more accessible to everyone regardless of race or background."
Wealth8 offers a choice of five funds from the largest global asset manager, BlackRock (more on this below), with a minimum investment of £100.
User-friendliness
Wealth8 makes investing as simple as possible by walking you through the process step-by-step. First you will be asked to open an account to hold your investments in – a stocks and shares ISA, which you can invest up to £20,000 a year in tax-free, or a GIA (General Investment Account) for those who have already used up their ISA allowance.
Next you choose from a suite of five funds managed by BlackRock, according to the level of risk you are most comfortable with. The funds are made up of ETFs (Exchange Traded Funds) and index funds, which allow you to put money into a range of different investments, such as corporate and government bonds, and equities.
Sustainable investing option
One of the five funds on offer from Wealth8 is BlackRock's 'Socially Conscious Fund,' which it says "considers investments on a range of ESG (environmental, social and governance) themes such as climate change, social opportunities, and corporate governance". This fund was added by Wealth8 due to high demand for a sustainable option from its clients.
However, investors should be aware that this fund 'screens out' companies which don't meet certain ESG standards set by BlackRock – but crucially it doesn't actively 'screen in' companies that are making a positive impact on the environment and/or society.
The fund includes holdings in big corporates including Amazon, Microsoft, Apple and Nestlé, which are not known for having the highest environmental credentials.
Also, while BlackRock has been increasingly pushing its green investment activities, it has been found to own more fossil fuel assets than any other investor. In January 2021, a year after BlackRock chief executive and chairman Larry Fink wrote to clients saying sustainability would be the firm's "new standard for investing," a damning report claimed it has as much as £62.1 billion still invested in coal.
Wealth8 does say it is hoping to expand its investment offering, to include other fund managers and potentially more sustainable options, as it grows and gets more feedback from its clients.
Unique selling points
Wealth8 is the first investment platform aimed specifically at increasing wealth opportunities among black and multi-ethnic communities.
It is building an active online community focusing on lifestyle and money issues that resonate particularly with this demographic.
The plus points
Wealth8 is simple, accessible and easy to use. It opens investing up to people of all backgrounds who might not otherwise be reached by the industry.
An online forum is in the pipeline, which will enable existing and potential investors to exchange information and ask questions among a likeminded community. Co-founder David Fisayo said: "We're building a community around what we're doing. It's not a case of invest then walk away. We are opening conversations around what people want their money to achieve. We're making money something people can discuss openly."
The platform is relatively transparent about the companies that will benefit from your cash, with lists of typical holdings in each fund.
Any drawbacks?
Wealth8 has to be commended on the work it is doing opening up investing to communities that have been massively underserved, but its options for investing sustainably are currently lacking.
The only fund manager on offer is BlackRock, which has been under fire for greenwashing its investment activities.
Cost of use
Like other investment platforms, Wealth8 charges a fee on your investments. This is based on a percentage of your portfolio value. You will be charged an all-inclusive one per cent annual fee (this includes the fee to BlackRock as the fund manager) which will be deducted from your portfolio monthly. If your initial deposit exceeds £50,000, the annual fee will be reduced to 0.8 per cent. There are no administration or exit fees.
How does this cost compare with competitors?
Simply EQ – an investment platform from positive impact specialists EQ Investors (a Good With Money Good Egg firm) – charges a single annual fee that reduces the more you invest. It ranges from 1.2 per cent for investments under £50,000 to 0.5 per cent for investments of more than £1 million.
The Big Exchange, co-founded by The Big Issue, has some of the lowest fees on the market at 0.25 per cent plus a fee to the fund manager of between 0.8 per cent and 1.8 per cent per year.
Newly-launched Clim8 Invest, which invests in listed companies that tackle climate change, has an annual management fee of 0.6 per cent (again, alongside a fee to the fund manager).
Mobile-only sustainable investment app tickr charges a flat fee of £1 a month.
Traditional investment platforms Hargreaves Lansdown and BestInvest charge 0.45 per cent and 0.4 per cent respectively.
Other options
Similar platforms worth considering are:
---
Top 14 sustainable investment platforms for 2021
---
Are there any providers you desperately want us to go deeper on? Let us know here. 

Good With Money occasionally uses affiliate links to providers or offers, where relevant. This means that if you open an account or buy a service after following the link, Good With Money is paid a small referral fee. We choose our affiliates carefully and in line with the overall mission of the site.