Investing ethically can pay off both for the planet and you. Despite a challenging market, the latest Good Investment Review shows that sustainable funds have outperformed their traditional peers over the last five years.
Advisers who understand how to invest in this area are experts in picking the right green and ethical funds to make a positive difference to the planet and society, while also achieving attractive returns. Here are 10 of the best.
---
Castlefield is a family of investment and advisory businesses with a focus on clients' values. It calls this approach "thoughtful investing." Established in 2002, the core team came from the UK fund management arm of a pan-European private banking group. Managing investments for charities was a major focus and it still is today.
Following the acquisition of the UK's two oldest ethical advice firms, it is now an integrated advice and investment management group, widely recognised for its expertise in responsible and sustainable investment. It also funds a grant-making charitable trust that shares in the business's profits.
Last year Castlefield partnered with The Charity Service (TCS) to launch The Castlefield Individual Philanthropy Account (IPA) – a new philanthropy service to help clients give money to charity in an easy and meaningful way.
Tanya offers financial advice mostly to charities and individuals with larger portfolios. She specialises in sustainable investment and holistic financial planning, and has been a Board Director of the UK Sustainable Investment & Finance Association (UKSIF).
Tanya also provides training on Environmental, Social and Governance standards for charities.
EQ Investors has a commitment to ethical investing, has its own charitable foundation and was one of the first recipients of the Good With Money Good Egg mark. Jeannie is a Chartered Financial Planner and Fellow of the Personal Finance Society at the firm.
She launched EQ's Positive Impact Portfolios, which are invested in a well-diversified mix of targeted funds that are actively managed. They can be held both in ISAs (tax-free savings) and SIPPs (personal pension). These portfolios invest in companies that intend to have a good effect on the planet, and actively avoid those that don't.
Path Financial is the first financial planning firm set up purposefully to tackle climate change and make a positive difference in the world rather than focusing on performance and profit alone. The company has a Good Egg mark from Good With Money. It has also achieved B-Corp status.
David MacDonald set up the business in 2019 with the aim of revolutionising savings and giving power to people who care about making a difference with their money.
In 2021, Path Financial launched the UK's first Climate Solutions Portfolio, created specifically for people looking to tackle the climate emergency with their pensions and investments.
BlueSphere was founded to support clients in making the world a better place, by aligning their investments with their values and beliefs. It has earned the Good With Money Good Egg mark and is also a certified B Corp company.
The firm enables clients to generate a return on their investment and at the same time, support the companies that are creating the solutions to some of the world's biggest challenges. All investments made through BlueSphere are put into companies that are working hard to help achieve the United Nations Sustainable Development Goals.
In February 2023, BlueSphere launched Money Mentor, offering one-to-one financial guidance to people who don't have a large sum of money to invest.
Ethical Futures was founded in 2005 on the belief that money has the power for good. Based in Edinburgh, the small but growing team helps clients to align their investments with their values while also building a solid financial foundation for their own futures.
Ethical Futures only offers investments that are responsibly managed, ethically screened, or thematically focused to make a positive impact on the planet and society.
The firm offers its services to people from all walks and stages of life. There are no minimum income or investment requirements and the first meeting with one of its experienced financial planners is free.
Cleona Lira is an independent chartered financial planner specialising in ethical investing. She works with a small client base, helping them to build an investment portfolio in line with their core values. With a psychology background, she also enjoys helping people develop greater awareness around their attitudes to money.
Cleona works with clients who have a minimum of £200,000 to invest. Her fees start at £2,000.
True Bearing is an independent firm of chartered financial advisers based in the north west of England. In January 2022 it joined forces with a number of regional IFAs across the UK, who are collectively called Amber River.
True Bearing provides regular, thorough training for its 22 staff in sustainable investment.
The Ethical Investment Co-operative is a collective of independent financial advisers specialising in ethical, environmental and responsible investment. Formed in 1997, all its advisers have extensive experience with incorporating clients' ethical and environmental values into all aspects of financial planning. It works with Amnesty International and Friends of the Earth (Scotland) on ethical investing. Based in York.
If you're unsure which professional is right for your individual circumstances and location, you could try the free service
Unbiased.
 By asking you a few simple questions, it can match you with a financial advisor near you in under 60 seconds. You can include that you are looking for a financial advisor who specialises in ethical investments.

If you'd like to find out more about the above providers, a Which? membership gives you access to in-depth, expert reviews, 'Best Buys' and 'Don't Buys.'
---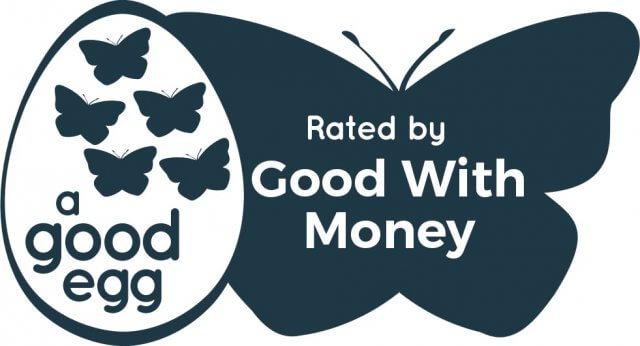 If you want to have a savings account, insurance policy, investment fund or mortgage from companies that do the right thing, check out our Good Eggs.
These are companies that have passed strict (independent) criteria to prove they make a positive impact – to the planet, society, and you. 
---